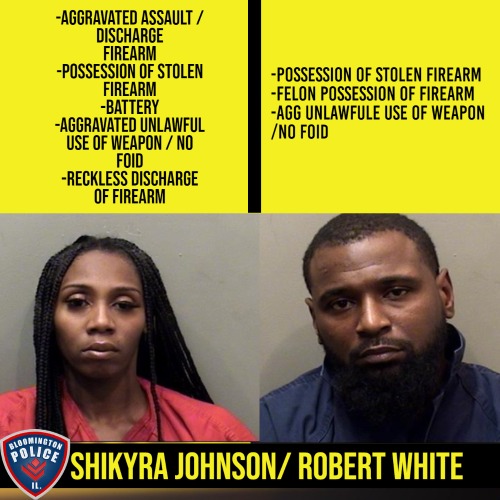 By Blake Haas
BLOOMINGTON – McLean County prosecutors are charging two Bloomington residents with multiple weapon charges.
Early Monday morning, police responded to the 300 block of Locust St. for shots fired call.
During an investigation, police reported an altercation between Robert White and Shikyra Johnson, and a gun was fired.
Prosecutors charged White with possession of a stolen gun and aggravated unlawful use of a weapon.
Authorities also charged Johnson with possession of a stolen weapon, battery, and reckless discharge of a gun.
There were no injuries during the incident, and the investigation is ongoing.
Anyone with information is encouraged to contact Bloomington Police.
Blake Haas can be reached at [email protected].