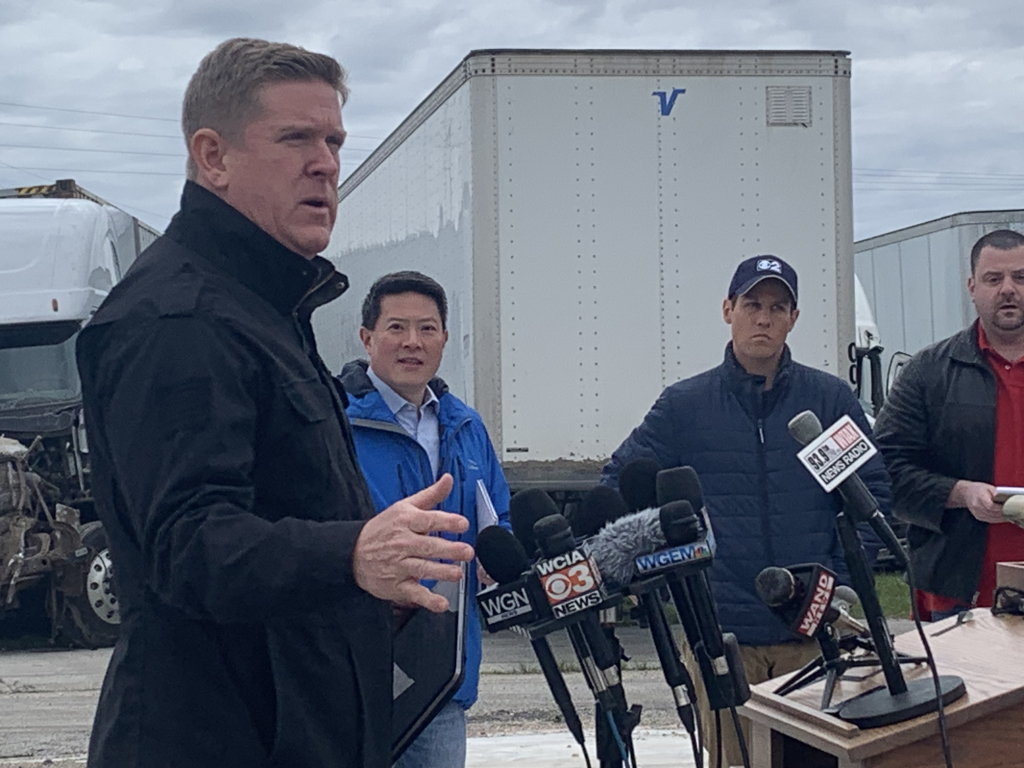 By Dave Dahl
SPRINGFIELD – A day after the chain reaction collision that killed six people along Interstate 55, State Police director Brendan Kelly told reporters in Divernon two of the victims cannot be identified, and he wants the public's help.
One person, he said, was in a blue Chrysler 300, and the other person was in a Hyundai. Just in case loved ones or other witnesses find that information helpful, Kelly said they should call (618) 346-3653.
Reporters at a news conference in Divernon – off the interstate with burned-out trucks as the backdrop – said townspeople were blaming farmers for kicking up all the dust. Kelly was not going there.
"There's any number of things that could have led to this, and there's many different ways of tilling soil," Kelly responded. "There's no-till. there's lots of different types of agricultural activity, but some of these things may be related to a period of dryness, when there is not as much rain as there usually has been. We are going to connect as many dots as we can and see if there's anything we can learn from that."
72 vehicles were involved, and 37 people were taken to hospitals. One victim has been positively identified – 88-year-old Shirley Harper of Franklin, Wis.
Dave Dahl can be reached at [email protected]