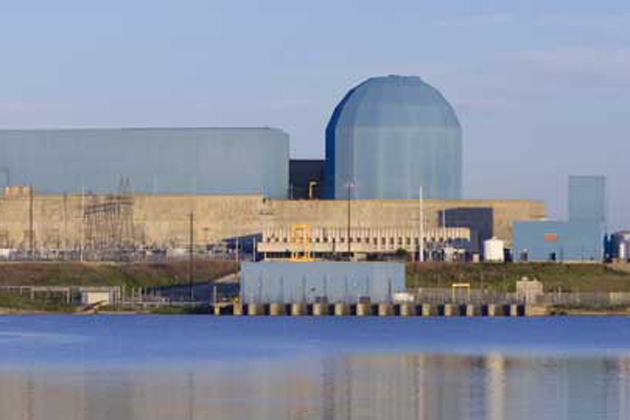 By Cole Lauterbach/Illinois Radio Network
The owners of a number of southern Illinois coal plants is appealing a ruling upholding what they call a bailout for Exelon nuclear plants in Illinois.
The ruling, issued earlier this month in an Illinois federal court, said that the Future Energy Jobs Act passed by the General Assembly last year does not interfere with federal pricing. The lawsuit was brought by plaintiffs including Houston-based Dynegy, which owns a number of coal-fired plants in the state. They're now appealing the ruling, maintaining that the law allows Exelon to sell energy for less since they're subsidized.
"The nuclear bailout program unfairly makes Illinois' customers pay more for electricity than they need to while threatening jobs downstate while maintaining all of the economic benefits for northern Illinois," Dean Ellis, senior vice president of Regulatory Affairs with Dynegy. "We've already started to see the impact of this decision on the markets with the most recent capacity auction clearing at a record low."
In a statement, officials with Exelon said the hearing upheld the belief that they provide a clean, resilient and affordable form of energy.
"The court found that the [Future Energy Jobs Act] employs the same legal and policy mechanisms that states have been using for years to support investment in other sources of clean energy, such as wind and solar," David Tillman, Exelon's director of communications. "These programs internalize the cost of pollution into the market and preserve the most cost-effective source of carbon abatement available to consumers."
Among a host of other changes, the law classified nuclear as a form of green energy in Illinois, qualifying Exelon for zero-emissions credits. Without the law, officials made it clear that the stations in the Quad Cities and Clinton would likely be decommissioned. The law effectively places a surcharge on Illinois ratepayers, providing Exelon $235 million in annual capital to modernize the two aging plants over the next decade.