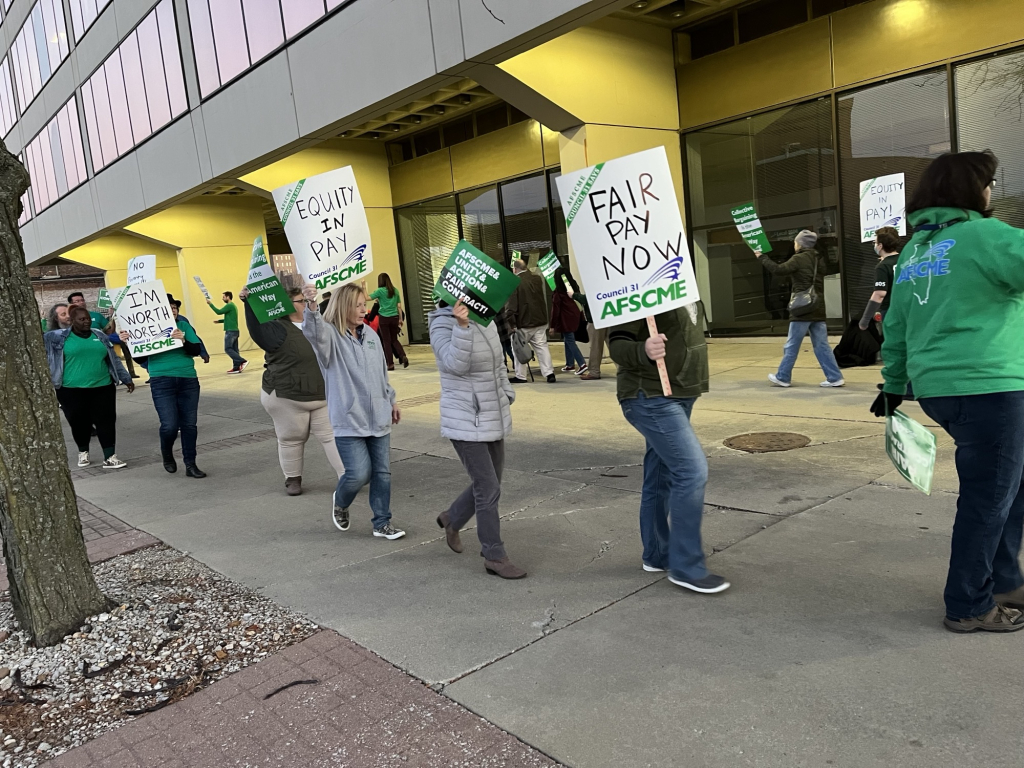 By Dave Dahl
SPRINGFIELD – Clerical workers for the Illinois State Board of Education in Springfield and Chicago say they need a big raise to keep up. AFSCME Local 2811 president Shelley Hamlin, leading an informational picket in Springfield Monday evening, said her members want a living wage.
How does she define "living wage"?
"Anything that you make where you can have a little bit to set aside; enough money to get by," Hamlin told reporters. "Just last month, after I paid my bills, I had to use my credit card to buy groceries.
"It's a horrible cycle that a lot of us are going through."
Hamlin said the current contract is three years old.
An ISBE spokeswoman said in an e-mailed statement, "ISBE continues to bargain in good faith with AFSCME as agency leadership seeks a contract that is fair and competitive, while also fiscally responsible."
Hamlin said the most recent offer from ISBE was a raise of $400 per year.
Dave Dahl can be reached at [email protected]