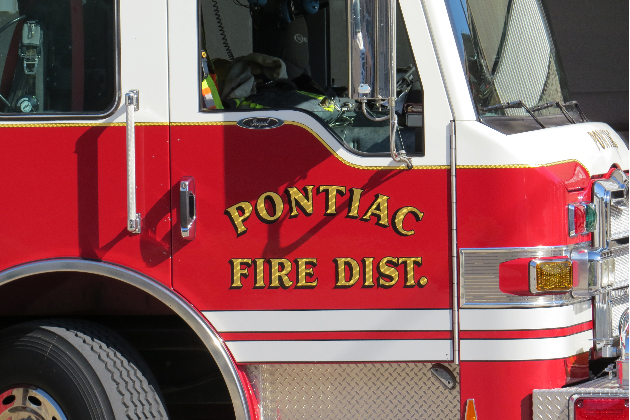 By WMBD TV
PONTIAC – The Pontiac Fire Department responded to a structure fire with a person trapped on the roof on Monday afternoon.
A Pontiac Fire news release states that around 12:30 p.m., firefighters found officers with Pontiac police attempting to rescue an occupant trapped on the first-story roof of a two-story residence.
Pontiac firefighters also found flames coming out windows on the NE corner of the first floor. Firefighters quickly threw a ladder to help the victim off the roof while a hose line was deployed to stop the fire.
The fire was quickly extinguished and the resident was brought to ground level safely.
However, firefighters were informed a dog was still inside. A search began of the structure while Pontiac EMS was standing by.
The dog was found alive before being provided oxygen by a mask specifically designed for animals. It was taken to an animal care facility in Bloomington.
Pontiac Fire Investigation Unit is determining the cause and origin of the fire.
WMBD can be reached at [email protected].