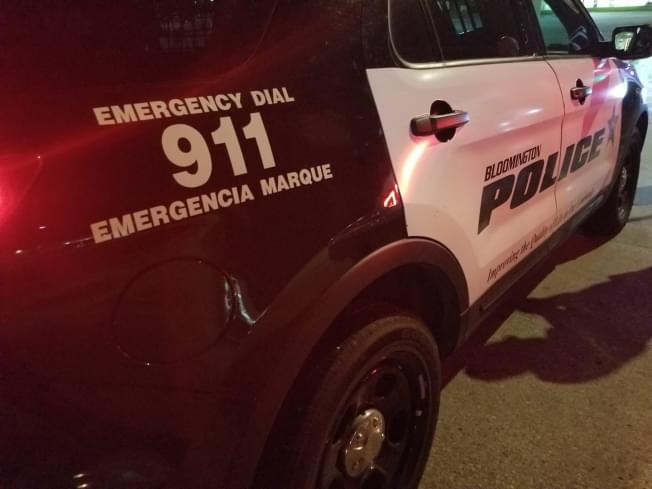 By WMBD-TV
BLOOMINGTON – The Bloomington Police Department announced on Tuesday that it is seeking re-accreditation with the Illinois Law Enforcement Accreditation Program (ILEAP).
According to a Bloomington police Facebook post, an assessment team will be at the Bloomington Police Department from Nov. 20 to Nov. 22 to examine the police department's management, operations, policies, procedures, and support services.
The assessment team will report its findings to ILEAP committee chairman, who will present their findings to the full council. If the ILEAP grants accreditation, it will last for four years. Bloomington police were previously accredited in 2019.
The accreditation has been a top priority of Bloomington Police Chief Jamal Simington.
"Accreditations for police departments are in place for accountability, professionalism, and transparency," Simington stated. "The Bloomington Police Department has been an accredited department since 2019 and has applied to be re-accredited. We strive to be an advanced department and the public has a voice in the process. Please participate in this re-accreditation, it's a valuable opportunity."
Bloomington police employees, elected officials and community members can call in or submit questions for a public information session from 1-2 p.m. on Nov. 20. Comments and questions should relate to the department's ability to meet the ILEAP standards.
Public comments can be submitted by calling (309) 434-2352; emailed to Lt. Clesson at [email protected] or mailed to the Bloomington Police Department, Attn: ILEAP Accreditation Process, 305 South East Street.
More information on the accreditation standards is available here.