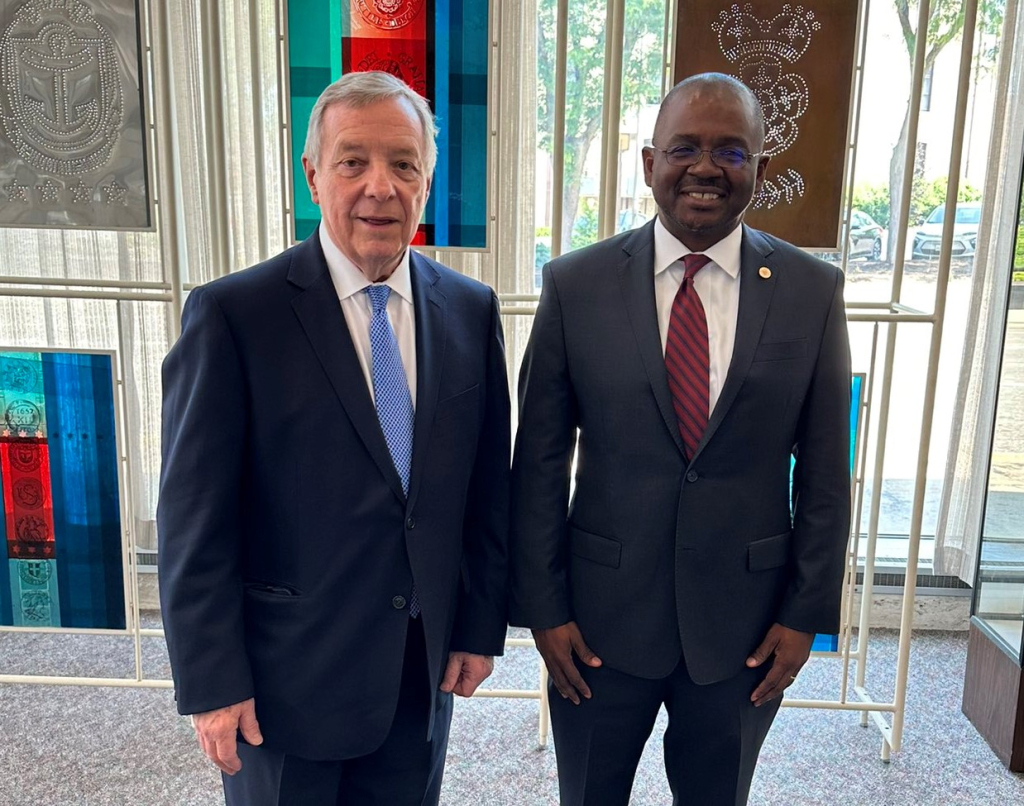 By WMBD-TV
BLOOMINGTON – Illinois' senior U.S. Senator made a stop Tuesday in Bloomington.
Sen. Dick Durbin (D-Ill.) spoke with Mayor Mboka Mwilambwe about several infrastructure projects including the Locust-Colton Sewer Separation, the Downtown Streetscape and East Street Basin Projects.
"We just wanted to give him awareness of those. Down the line when we get ready for specific asks then we'll do that," said Mwilambwe.
While speaking with the media, Durbin also mentioned looking for challenges that can be dealt with in Washington. One of those challenges is the shortage of healthcare professionals.
"We need healthcare professionals. And we've got to focus on that. More doctors, more nurses, more dentists across the board," said Durbin. "If we don't get into the competition and do it with some purpose, we're going to find ourselves left behind. And we'll lose some of our best medical centers of excellence."
The senator said hospitals and clinics are critical for families and economic growth.