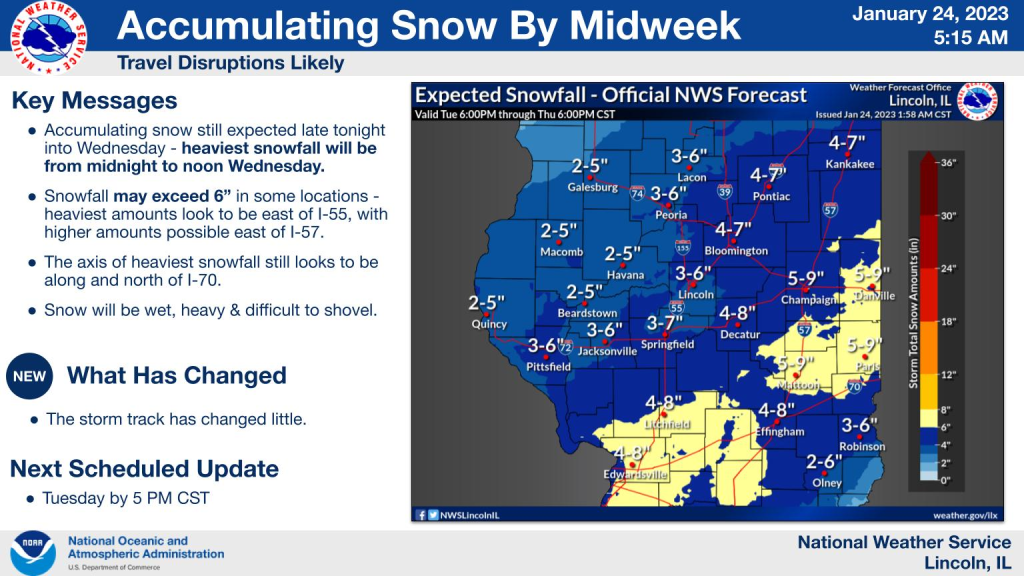 By Dave Dahl
SPRINGFIELD – Central Illinoisans who like their snow heavy and wet should be in for a treat Wednesday.
The National Weather Service Monday said snow accumulating 4-6 inches should begin just after midnight Wednesday, continuing in earnest until mid-morning. Meteorologist Ed Shimon said winds should not be a factor, but the accumulating heavy, wet snow will compact quickly and take a long time to melt.
Shimon said the main areas of snow should be along the I-70 and I-72 corridors, with the totals probably greater in Decatur and Bloomington than in Springfield.
Most of our area is under a winter weather advisory until 6 p.m. Wednesday.
Dave Dahl can be reached at news@wjbc.com