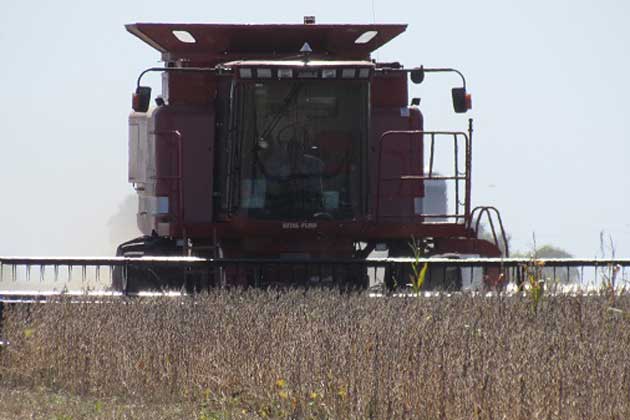 By Blake Haas
BLOOMINGTON – Harvest season is wrapping up for many farmers in Central Illinois, but farming headaches continue.
With high prices on practically everything, farmers are now facing a drying-up Mississippi River.
"It is a challenge and has been for the last three weeks," Illinois Farm Bureau President Richard Guebert said on the afternoon show. "We're very fortunate here that our elevator on the Kaskaskia River, they got their last barge to fill Wednesday, and it looks like maybe end week or next week before they get any more barges."
According to Guebert, the low levels of the river are hurting the nation's coupled supply chain.
"If you don't have on-farm storage, right now, you pretty much park the combine or put the grain on a pile or in a shed or something because the elevators are not taking any rain."
To not entirely halt the supply chain, barges fill up halfway and drive through the deepest parts of the river.
Blake Haas can be reached at Blake.Haas@Cumulus.com.