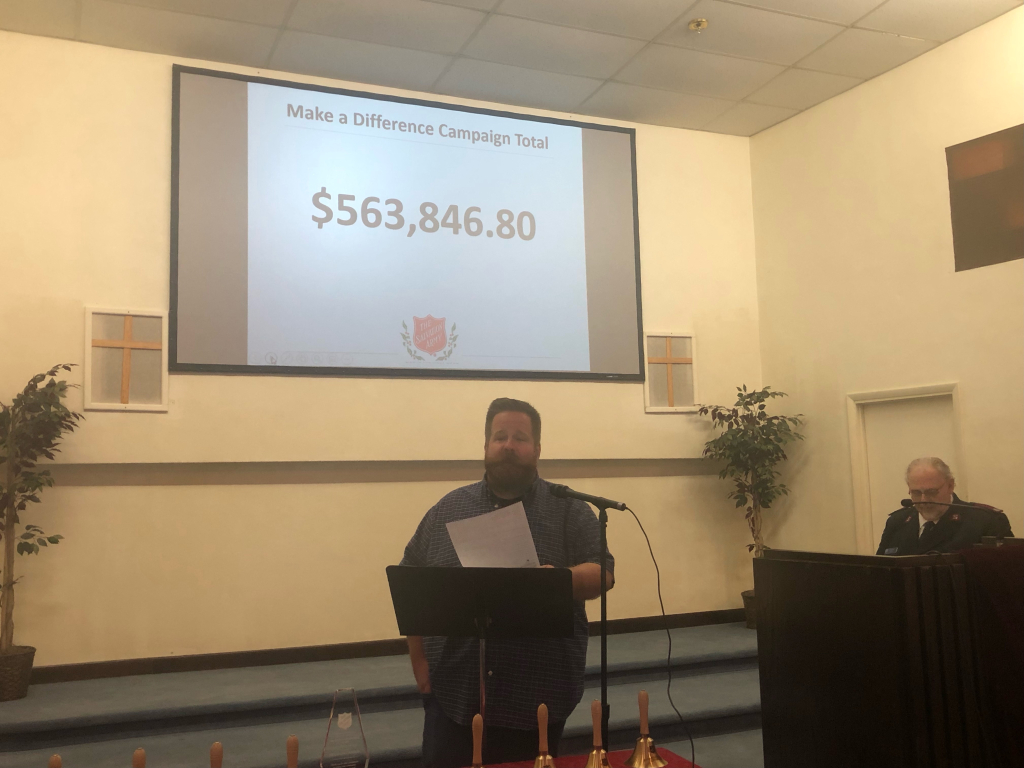 By Blake Haas
BLOOMINGTON – The Salvation Army's Red Kettle Campaign raised over $563,000 in the 2021 Christmas Campaign.
The nonprofit organization announced this year's total topped a goal of $515,000.
"Our amazing bell ringers, what a gift they have given to our community," Major Dan Leisher with the Salvation Army said. "Our Christmas campaign surely would not happen, truly not happen without the 400 volunteers who rang the bell; 1,500 hours of bell ringing this season. That's huge. We've been in several communities in our Salvation Army work, and I've never seen 400 volunteers bell ringing. That's just incredible."
According to Major Leisher, the funds were collected from the Red Kettle Campaign, donations in the mail, and online.
"The Red Kettles continue to face challenges each year, as you are probably aware. The way we shop, the way we spend our money has changed, but we know the sound of our bells, and the red kettles are a staple at the holiday season; they sure are."
Through all the donations, the Salvation Army raised $563,846.80.
All the money raised in McLean County stays in the area for services throughout the year.
Blake Haas can be reached at [email protected].