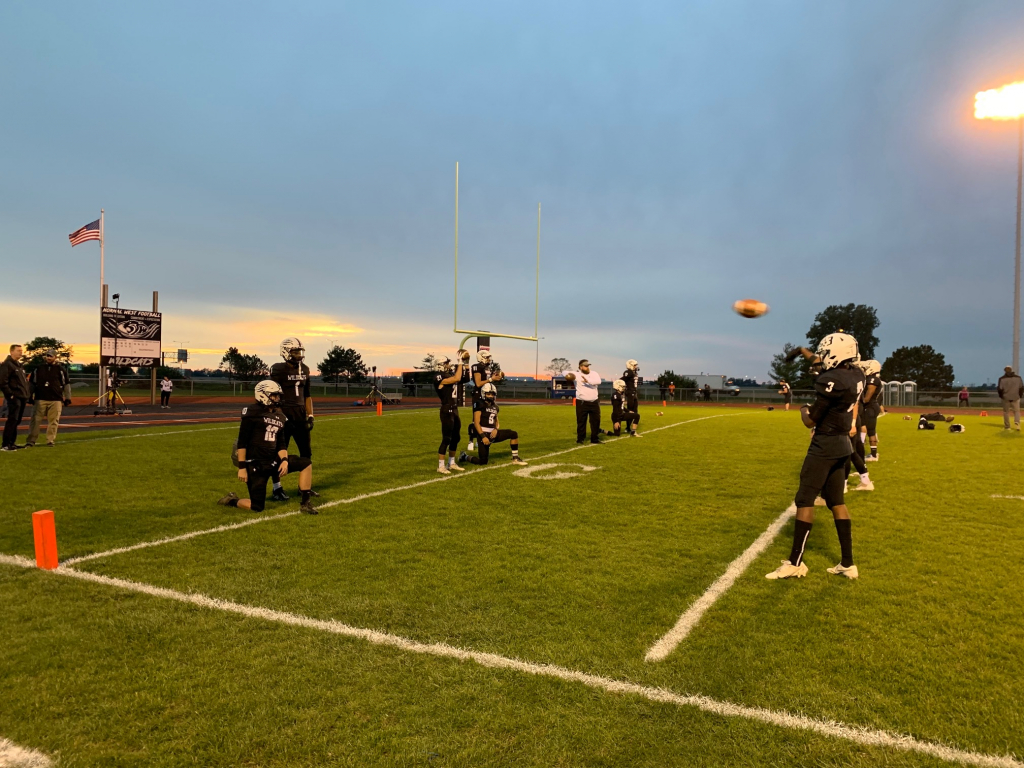 By Neil Doyle
NORMAL – Playoff football starts Friday night across the state. Our main game on WJBC is in class 6A as Normal West faces Washington.
The Wildcats finished the regular season 6-3 and had a tough loss last week in the Chili Bowl. Head coach Nathan Fincham says the Panthers will present a tough matchup but his team is up for the challenge.
"Having the opportunity to do this like in a second season, knowing that we are here and nothing else matters at this point. We can learn from our past mistakes hopefully to benefit us moving forward," said Fincham.
Normal West is the #11 seed in the class 6A bracket while Washington is the #6 seed.
All of our coverage Friday night starts with pregame at 6:10 p.m., then kickoff at 7 p.m. as Blake Haas and Eric Lapan will have the call.
In class 7A, Normal Community is home Friday night against Blue Island Eisenhower. That's a 6:30 p.m. kickoff at Dick Tharp Field.
Other teams from around the area play their first round game Saturday afternoon:
Class 1A
Ridgeview-Lexington vs. Rushville, 1 p.m.
Class 2A
Rockridge vs. Tri-Valley, 1 p.m.
North Lawndale vs. Dee-Mack, 1 p.m.
Eureka vs. Paxton-Buckley-Loda, 1 p.m.
El Paso-Gridley vs. Farmington, 1 p.m.
Chicago King vs. Prairie Central, 2 p.m.
Momence vs. Tremont, 2 p.m.
Neil Doyle can be reached at neil.doyle@cumulus.com