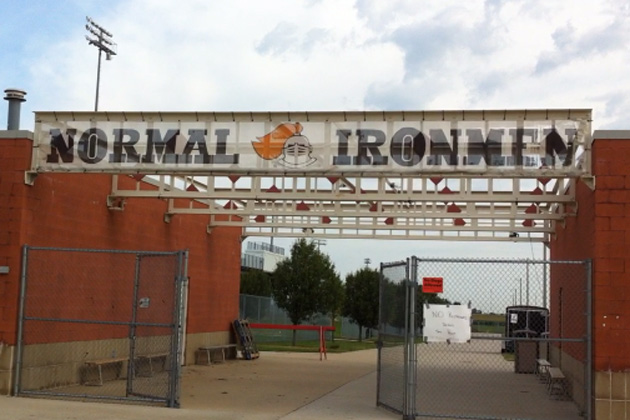 By Neil Doyle
NORMAL – The high school football regular season is quickly coming to a close with just two weeks remaining.
Normal Community is undefeated and they'll try to remain perfect Friday night against Champaign Centennial. Ironmen head coach Jason Drengwitz says the Chargers will present some challenges.
"On offense they've got a quarterback that can throw it and running backs that can run it. A lot of those guys play on defense as well and they play physical," said Drengwitz. "They are really going to present a challenge and we are preparing for that because they're 4-3 and they're playing for their playoff lives."
Normal Community and Champaign Centennial is our main game on WJBC. We'll have all the coverage with pregame starting at 6:10 p.m. on AM 1230 WJBC, FM 102.1, and WJBC.com.
Several Intercity teams are looking for wins in Week 8 to make the playoffs or keep a postseason berth alive. Normal West (5-2) is on the road against Peoria Richwoods. Bloomington (3-4) needing a win as they travel to Champaign Central. Central Catholic (3-4) will try to snap a four game skid as they are on the road against Olympia. U-High (3-4) is looking for back-to-back wins as they face Sacred Heart Griffin.
Other games around the area:
Ridgeview vs. Heyworth
Fisher vs. LeRoy
Tri-Valley vs. Eureka
Tremont vs. El Paso-Gridley
Dee-Mack vs. Fieldcrest
Monticello vs. Prairie Central
Pontiac vs. IVC
Clinton vs. Macon Meridian
Neil Doyle can be reached at neil.doyle@cumulus.com