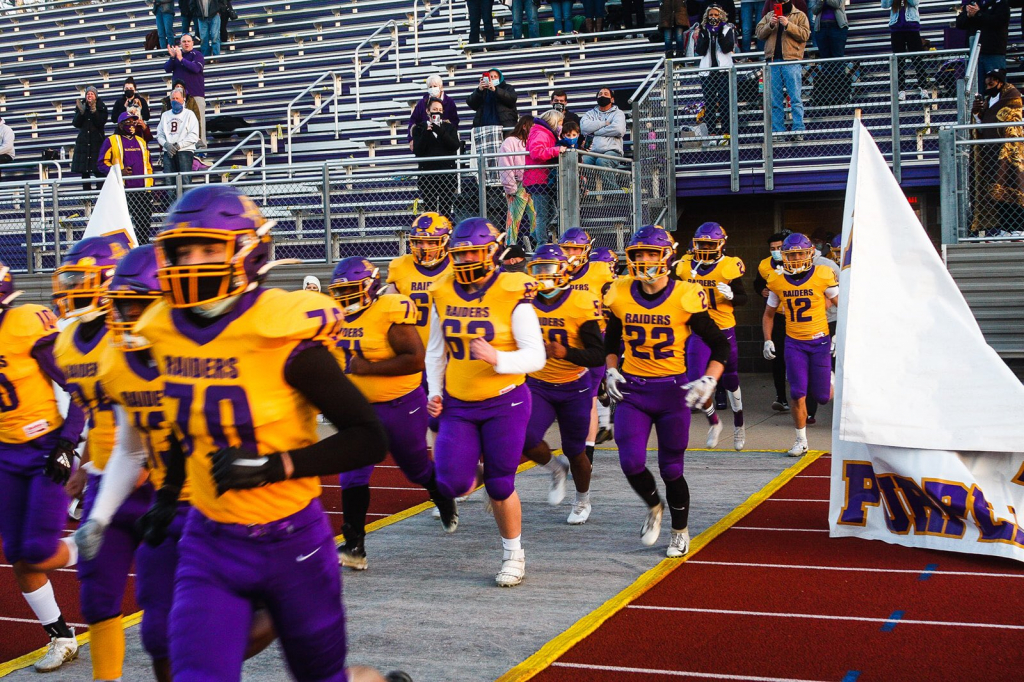 By Neil Doyle
BLOOMINGTON – Week 6 of the high school football season kicks Friday night and our main game on WJBC features a Big 12 Conference matchup between Bloomington and Champaign Centennial (2-3).
Both teams are trying to make a push for the postseason and this is the last home game for Bloomington (3-2). Head coach Scott Godfrey says every game is important down the stretch.
"Absolutely, I mean we told our guys that this week is going to be a playoff atmosphere just because it's two teams that are looking to get playoff eligible," said Godfrey. "With remaining games and tough ones coming up it's important."
The Purple Raiders only had one home game during the shortened spring COVID-19 season. One of their home games was called off this year after Urbana canceled its season, leaving just four home contests for Bloomington over the last two seasons.
All of our high school football coverage Friday night starts with the pregame at 6:10, then Blake Haas and Eric Lapan will have the call at 7 p.m.
Around the Intercity: Normal Community (5-0) has its biggest matchup of the year as they travel to face Peoria High (4-1). Central Catholic (3-2) will look to bounce back after two straight losses as they travel to play St. Joseph Ogden (2-3). The Pioneers of U-High (2-3) are on the road against Springfield (3-2), and Normal West (4-2) will take a forfeit win over Urbana. The Wildcats will return next week to host Danville.
Other games around the area:
Ridgeview vs. GCMS
Fisher vs. Heyworth
LeRoy vs. Ottawa Marquette
Tremont vs. Dee-Mack
Tri-Valley vs. Fieldcrest
El Paso-Gridley vs. Eureka
Paxton-Buckley-Loda vs. Prairie Central
Pontiac vs. Tolono Unity
Olympia vs. IVC
Neil Doyle can be reached at neil.doyle@cumulus.com