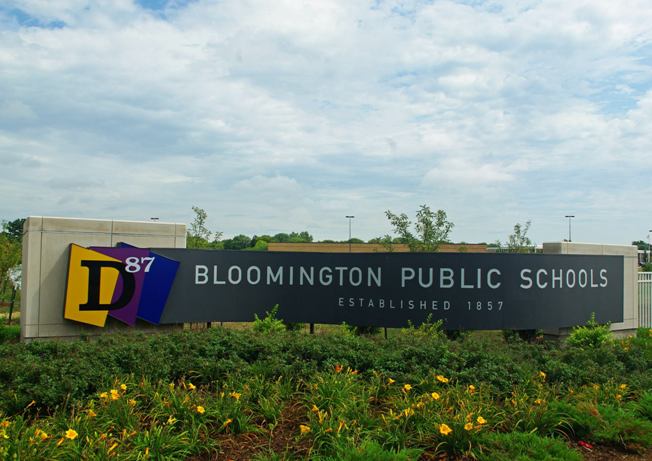 By Neil Doyle
BLOOMINGTON – Several fights broke out earlier this week at Bloomington High School and the leader of District 87 says there "will be pretty severe disciplinary consequences."
Superintendent Dr. Barry Reilly says three separate incidents happened on Monday, with one of the fights causing an injury to the school resource officer.
Reilly says school administrators are finalizing their investigations into each incident. He spoke with WJBC's Scott Miller.
Dist 87 Superintendent Dr. Reilly – on fights at Bloomington HS "There will be pretty severe disciplinary actions" https://t.co/8e77ojRpRU

— WJBC AM-1230 and FM 102.1 (@WJBC) September 15, 2021
"There will be pretty severe disciplinary consequences," Reilly said. "That will include expulsion recommendations for several students, I'm aware of criminal charges that will be made against one or more of the students who engaged in these behaviors. Certainly this is something that we don't tolerate and we want to do all we can to help keep our students and staff safe."
Reilly says the school resource officer was taken to a local hospital and is now recovering at home. According to Reilly, no weapons were involved and no other injuries were reported.
Parents have been notified about the fights, according to Reilly.
"One thing people have to keep in mind is these are not random incidents," said Reilly. "We are talking about six students out of a school population of 1,500. The vast majority of our student body are outstanding kids who make great decisions everyday. These individuals made very poor decisions and were targeting each other, not other random students. So our students are certainly safe."
You can listen to Reilly's full conversation with Scott Miller above.
Neil Doyle can be reached at neil.doyle@cumulus.com