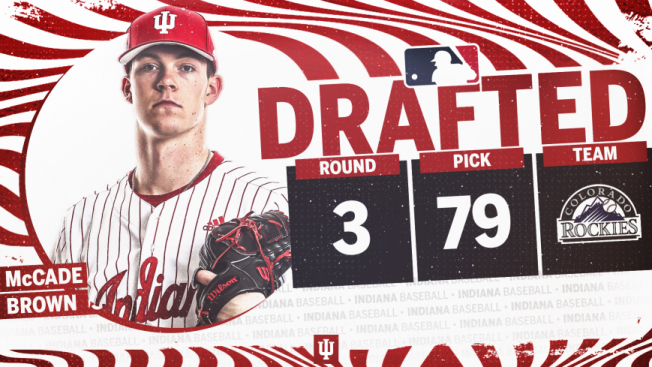 By Neil Doyle
NORMAL – A local baseball product is headed to the majors. Normal West graduate McCade Brown was selected 79th overall by the Colorado Rockies in the 3rd round of the MLB Draft.
A 6-foot-6 right handed pitcher, Brown plays his college ball at Indiana University. He does have one more year of eligibility for the Hoosiers, but Brown told WJBC's Marc Strauss he plans to sign with the Rockies.
LISTEN: Normal West product and Indiana pitcher McCade Brown talks about getting drafted by the Colorado Rockies wi https://t.co/kmuzKQgyHu

— WJBC AM-1230 (@WJBC) July 12, 2021
McCade's mom, Kim Nelson-Brown, is the head volleyball coach at Illinois Wesleyan University.
Neil Doyle can be reached at neil.doyle@cumulus.com