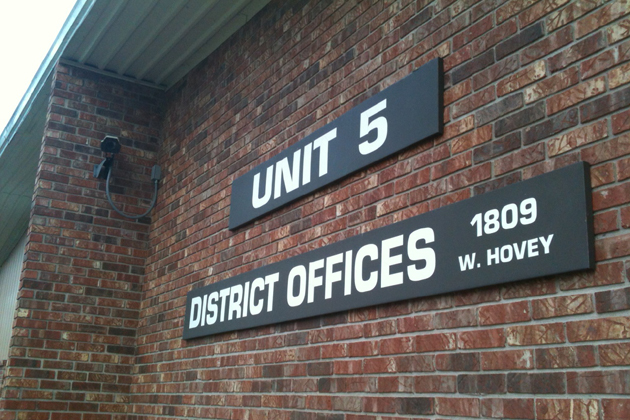 By HOI ABC
NORMAL – McLean County's largest school district has finalized a contract agreement with its teachers' union.
The Unit 5 School Board Wednesday night ratified a three-year agreement with members of the Unit 5 Education Association, or UFEA, that boosts the base salary for incoming teachers with a bachelor's degree to $40,000 by the final year of the deal. Starting base salary is now $37,600, according to administrators.
Newly-hired teachers will also receive a $1,000 advance payment, according to the contract.
Our news partner HOI ABC reports the agreement increases the district's contribution to employees' health insurance fund each of the contract. The district currently contributes $600 per person into the insurance fund, and by the third year, the district will pay $690.
Teachers with 10 or more years of service with Unit 5 are eligible for a retirement incentive.
The contract contains a letter of understanding in which the district pledges not to use virtual learning as way to reduce staffing of union members or to significantly increase class sizes.
"Thank you to everyone for their solidarity and support throughout the bargaining process," UFEA said to its members in a Facebook post.
"Bargaining during a pandemic came with its own unique challenges, on top of the challenges already in front of us, including the district's finances and decision-making," union leaders also said.