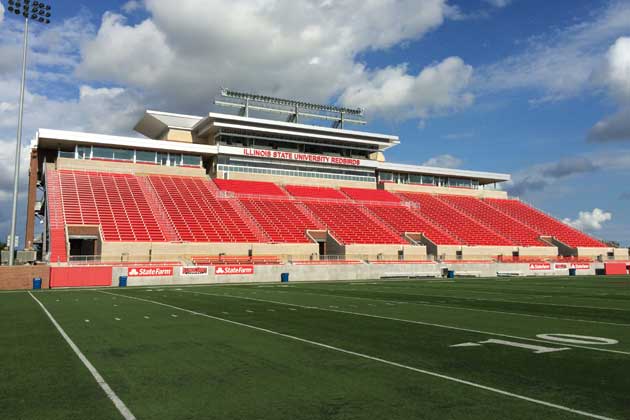 By Neil Doyle
NORMAL – The NCAA put all spring sports on hold this year due to the coronavirus pandemic, but what will the fall look like?
Illinois State University athletic director Larry Lyons said those conversations are starting on a national level. In particular, people are wondering about the upcoming football season.
THE SCOTT MILLER SHOW: ISU Athletic Director Larry Lyons on football this season? https://t.co/XstuexGdx3

— WJBC AM-1230 (@WJBC) May 6, 2020
"I think everybody is targeting having a normal football season," Lyons told WJBC's Scott Miller. "So what is the right time to bring football players back to give them the chance to get ready for the season? Those discussions are taking place right now."
Lyons said athletic departments will have to work in conjunction with the institutions and follow the guidance of state leaders.
Some other sports hoping for a normal return this fall include volleyball, soccer, and cross country. As for fans at Hancock Stadium – Lyons said time will tell.
Neil Doyle can be reached at neil.doyle@cumulus.com