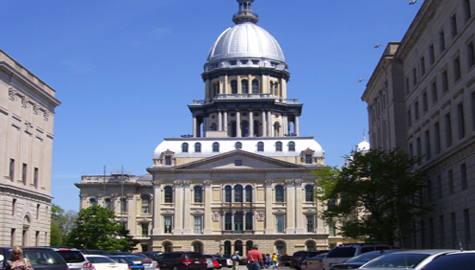 By Illinois Radio Network
SPRINGFIELD – Illinois lawmakers heard the latest in the state's fight to reduce opioid-related overdoses.
The Illinois Senate committee on opioid crisis abatement got updates from state agencies during a hearing Thursday.
Illinois Department of Human Services Assistant Secretary Kia Coleman reviewed the statistics showing the state reported more opioid-related deaths than initially estimated, but it still represented the first drop since 2013 and a larger reduction than what they had expected.
"The number of opioid-related overdose deaths in 2018 was 2,167, which represents a 21.6 percent reduction from the initial projection," she said.
The officials also found opioid antagonists, such as Narcan, were used more.
"As of Nov. 30 of 2019, there have been over 55,000 naloxone kits have been distributed throughout the state and […] over 3,400 overdose reversals have been reported," IDHS Deputy Director of Prevention Services Rafael Rivera said.
Rivera said officials have learned that high school athletes, a group often prescribed painkillers, have actually had lower instances of opioid addictions than their peers, but "they are under intense pressure to divert their pain medications."
Per the Illinois Department of Public Health, there were 1,072 opioid-related overdoses in Illinois in 2013. That number rose to 2,202 in 2017 before falling.
Illinois Radio Network can be reached at News@WJBC.com.