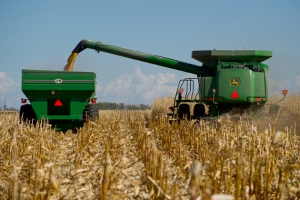 By Dave Dahl
SPRINGFIELD– The numbers are in from a planting season you might describe as disappointing but not surprising.
The spring weather dominated the season, but USDA Illinois statistician Mark Schleusener says there were some positive surprises.
"People that planted their corn much later than they wanted to were expecting very, very poor crops and got less than they would hope to get, but certainly more than they were anticipating," Schleusener said.
The corn yield was 181 bushels per acre, down 29, total production down 19 percent to 1.85 billion. Soybean yield is 54 bushels per acre, down 9.5, with production 532 million, off 20 percent.