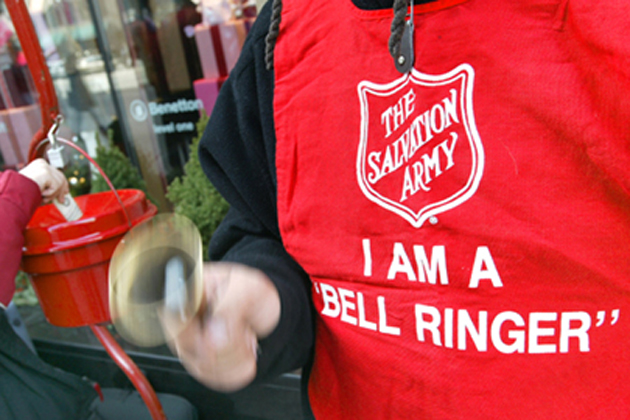 By Neil Doyle
BLOOMINGTON – The Salvation Army of McLean County is releasing some numbers for its annual Christmas campaign.
As of Monday, the Salvation Army has received $42,964.68 in the red kettles, according to a news release.
Combined with other sources, $143,757.28 has been raised for the "Make A Difference" Red Kettle Fund-Raising Campaign. The organization said that's 28% of this year's goal to raise $520,000.  The campaign runs until Dec. 24.
The Salvation Army said funds raised through the Christmas campaign support local programs throughout the year in Bloomington-Normal.
To sign up as a volunteer bell ringer, visit www.ringbells.org. 
Neil Doyle can be reached at neil.doyle@cumulus.com