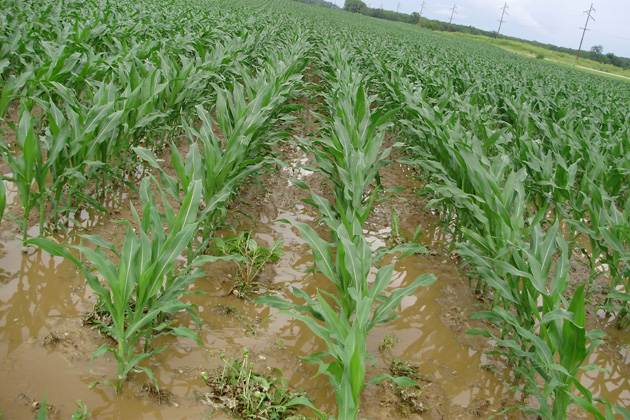 By Dave Dahl
SPRINGFIELD– The news that the USDA's declared all of Illinois a disaster area is a relief to many of the state's farmers.
"Some low-interest loans have become available," says Illinois state statistician Mark Schleusener, of the USDA's crop reporting service. "A great deal of the crop planting is well delayed. Things like hay harvest have been delayed, so that impacts the livestock producers as well."
As for the USDA crop progress report, soybeans are 80 percent blooming and 49 percent setting pods. Corn is 42 percent in the dough stage and has just entered the dent stage. About forty percent of both are in good to excellent condition.