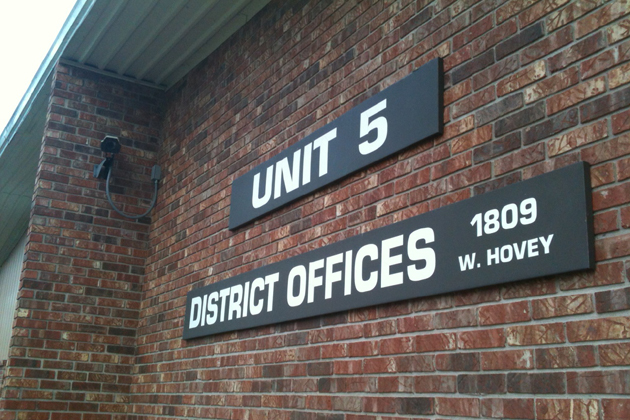 By Blake Haas
NORMAL – A first-grade teacher at Glenn Elementary School in Normal is being charged with multiple counts of criminal sexual assault and sexual abuse of a child.
In a news release, Normal Police Chief Rick Bleichner said Jonathon W. Hovey, 47, of Forsyth was arrested after a parent contacted Unit 5 staff in April.
A parent reported that the child's teacher repeatedly touched a female student inappropriately. The incident occurred at Glenn Elementary School, where Hovey was employed as a teacher.
During the investigation, NPD also reopened a 2005 report where a 1st-grade female student reported that Hovey inappropriately touched her. After additional investigation and interviews, Hovey was charged with an additional count of Aggravated Criminal Sexual Abuse to the 2005 incident.
Hovey is charged with two counts of Predatory Criminal Sexual Assault against a Victim under 13 years of age, and four counts of Aggravated Criminal Sexual Abuse to a Victim under 13 years of age.
"When district officials first learned of the allegations in April 2019, administrators immediately contacted the Normal Police Department and the Department of Children and Family Services," said Unit 5 School District Spokesperson Dayna Brown in a press release. "Mr. Hovey was immediately placed on paid administrative leave pending the outcome of the investigation. He has not been allowed back to the school since. Mr. Hovey has been employed by Unit 5 for 18 years at Glenn Elementary School. As is a requirement for all employees, he underwent a thorough background check. The district is working closely with authorities to cooperate in the investigation of this case. We understand that these allegations are very disturbing and Unit 5 will support our families.  Parents should contact the principal if they have any school-related questions."
Hovey is being held in the McLean County Jail on a $100,000, 10% cash bond.
Blake Haas can be reached at Blake.Haas@cumulus.com.