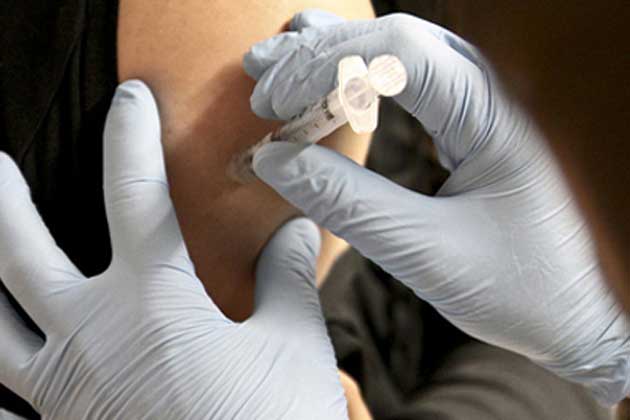 By Howard Packowitz
BLOOMINGTON–  A third person has died in McLean County from influenza.
Coroner Kathy Davis said the unidentified person was 60 years old and had a heart condition.
Earlier this week, Davis reported two other deaths due to the flu.
Melissa Graven, the communicable disease supervisor for the McLean County Health Department, said it's unusual for deaths to happen this early in the flu season.
Graven and Davis both advised people to get their flu shots.
Graven said people should stay at home until they're fever-free for 24 hours without having to take fever-reducing medication like Tylenol or Motrin.
The elderly and the very young are most vulnerable, so the coroner recommends sick people stay away from small children and grandparents.
Also this week, area hospitals said people younger than 18 are not allowed to visit patients. Advocate BroMenn Medical Center is permitting only two visitors at the time.
Howard Packowitz can be reached at howard.packowitz@cumulus.com.