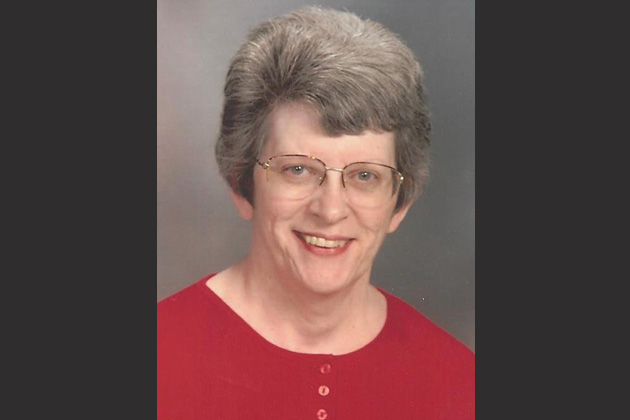 Kathleen Gentes
CHENOA –  Kathleen A. Gentes, 76 of Algonquin formerly of Chenoa died at 7:01 pm, Friday, Nov. 11, 2016 at Adventist Medical Center Glen Oaks in Glendale Heights, Ill.
Funeral services for Kathleen will be 11 a.m., Wednesday, Nov. 16, 2016 at the Chenoa United Methodist Church, Chenoa; with Pastor, Mike Hickok of Cary United Methodist Church officiating. Burial will follow in Chenoa Twp. Cemetery, Chenoa.
Visitation will be 4:00 to 7:00 pm Tuesday, November 15, 2016 at Duffy-Pils Memorial Home, Chenoa and one hour prior to her services Wednesday at the church in Chenoa. In lieu of flowers the family suggests memorials be directed to Meadows Mennonite Retirement Community, Chenoa or the Cancer Federation.
Kathleen was born October 22, 1940 in Normal; the daughter of Ervin and Wilda (Myer) Gentes. Her parents, 1 niece, Karen Augspurger and nephew in-law, John Brandt preceded her in death.
Survivors include one sister, Elaine (Fred) Rhoda of Chenoa; one brother, Robert (Ethel) Gentes of Lexington; two nieces, Diane Brandt and Julie Brennan; one nephew, Mike Gentes; 6 great nieces and nephews and 1 special great niece, Angie Brandt.
Kathleen was a 1958 graduate of Chenoa High School, and received her B.S. from Illinois State University in 1962. She later received a Master's in Music Education from University of Indiana.  She taught in Cary school district and was the music director for Cary United Methodist Church for many years.
She enjoyed writing, researching genealogy and loved music and her church, the Cary United Methodist Church, Cary, Ill. She had a servant's heart and her warm caring spirit will be missed by all who knew and loved her.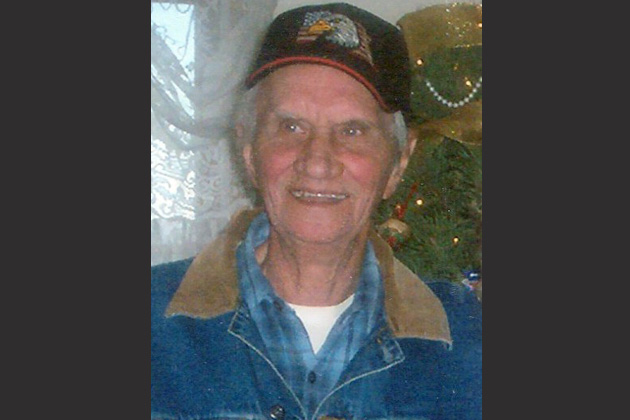 Robert Hudson
Robert N. Hudson, 83, of Atlanta, Ill., passed away on Saturday, Nov. 12, 2016 at 11:22 a.m. at the Hopedale Medical Complex, Hopedale, Ill.
His service will be held on Tuesday, Nov. 15, 2016 at 10 a.m. at Calvert & Metzler Memorial Home, Bloomington. Following the service burial will take place at Park Hill Cemetery, Bloomington. Visitation will be on Monday, Nov. 14, 2016 from 5-7 p.m. at the funeral home.
Memorials may be made to the American Cancer Society or charity of the donor's choice.
Calvert & Metzler Memorial Home is in charge of arrangements.
Bob was born on May 23, 1933 in Elliott, Ill., the son of Cloyd and Mildred Nelson Hudson.
He is survived by his children; Lisa (Terry) Spray; Atlanta, Illinois, Bruce (Mechelle) Williams; St. Joseph, Illinois, Dorothy C. Dwyer, Christine Higgs and Connie Higgs all of Illinois and the mother of his children; Wilma Roberts. Also surviving are his grandchildren; Kayla and Robert Brosmore, Heather and Eric Wilkerson, Jacob Spray, Jason and Cori Williams and Chad Williams, 8 great grandchildren and 1 brother; Henry Thomas (Lavon) Hudson of Normal.
He is preceded by his parents.
Bob worked for Kathryn Beich Candy Company later known as Nestle Beich Candy Company retiring after 42 years. He was a member of the Bakers and Confectionery Union Local 342 Bloomington.
He was an avid fisherman, camper and Minnesota Vikings and Cubs fan. He enjoyed bowling and was on several bowling leagues. He loved fixing things especially lawn mowers. There wasn't anything he couldn't fix.
Bob loved his family and they affectionately called him the "Candy Man". He will be deeply missed by all of them.
The family would like to send a special thank you to the staff and nurses of Hopedale Medical Complex and to Dr. Matt Rossi  for their wonderful care and compassion.
Online condolences may be made to www.calvertmemorial.com.