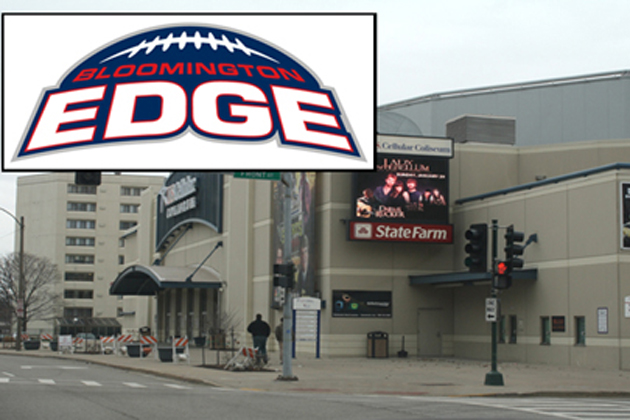 By WJBC Staff
BLOOMINGTON – The Bloomington Edge has released its schedule for the 2017 season
The 12-game slate in the Champions Indoor Football League features six home and six away games for each of the CIF's 16 member teams. In addition to all 12 organizations returning from last season, 2017 will feature four new teams in the CIF: Bismarck, N.D., Kansas City and St. Louis, Mo. and Muskegon, Mich. The teams located in Bismarck and Kansas City are expansion franchises while the River City Raiders and West Michigan Ironmen join the CIF after playing in American Indoor Football in 2016.
The Edge kickoff their regular season slate with a pair of road trips to Chicago and St. Louis before returning home for a two-game home stand with the 2017 home opener taking place on March 18 at U.S. Cellular Coliseum. The regular season culminates in early June as the Edge will host their regular season finale on June 2.
The complete Edge schedule can be seen below.
Date Opponent Time
March 4 at Chicago TBA
March 11 at River City TBA
March 18 vs. Omaha 7:05 p.m.
March 25 vs. West Michigan 7:05 p.m.
April 8 at West Michigan TBA
April 15 at Omaha TBA
April 22 vs. Kansas City 7:05 p.m.
May 6 at West Michigan TBA
May 13 at Chicago TBA
May 20 vs. Bismarck 7:05 p.m.
May 26 vs. River City 7:05 p.m.
June 2 vs. Chicago 7:05 p.m.