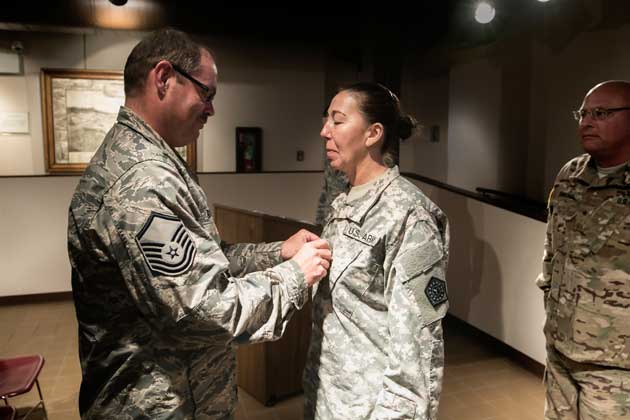 Hometown Military News for Oct. 7, 2016:
Illinois Army National Guard Soldier promoted to sergeant major
SPRINGFIELD – Illinois Army National Guard Master Sgt. Dena Ballowe of Litchfield, with the Headquarters and Headquarters Company, 108th Sustainment Brigade in Chicago, was promoted to sergeant major Oct. 6 during a ceremony at the Illinois State Military Museum on Camp Lincoln, in Springfield.
Family, friends and colleagues gathered to congratulate her. Ballowe thanked the many people who had helped her in her career.
Click here to see the Hometown Military News archive.