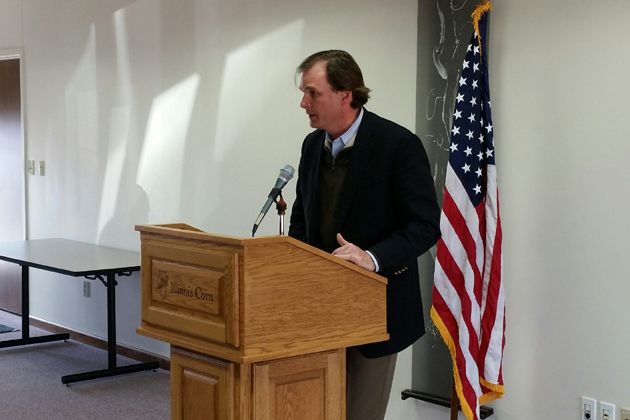 By Adam Studzinski
BLOOMINGTON – The U.S. Department of Agriculture is awarding a $5.3 million grant to a program Under Secretary Robert Bonnie believed could have an impact throughout the country.
The Precision Conservation Management (PCM) program is aimed at getting more farmers involved in conservation efforts.
"The work that you all do here is going to have a ripple effect potentially across the country about how we address this issue," said Bonnie. "And do it in a way that works for producers bottom lines and for the environment at the same time.
"We need strategies that integrate conservation into landowners and producers existing operations."
Bonnie made the announcement Friday afternoon at the Illinois Corn Growers Association building in Bloomington. ICGA is the group which submitted PCM for the grant.
"This grant funding from the USDA will provide Illinois farmers with the tools to make those incremental, voluntary improvements that help move the needle on improved soil quality, nutrient management and high value crop production," ICGA President Jeff Jarboe said.
ICGA is one of 30 partners working to develop the program.
Adam Studzinski can be reached at adam.studzinski@cumulus.com.