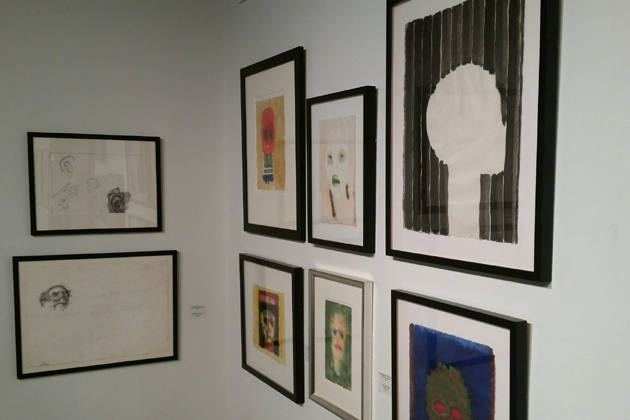 By Adam Studzinski
BLOOMINGTON – The latest art exhibit at Illinois Wesleyan University's Ames School of Art shows the devastating effects of Alzheimer's disease.
School of Art Director Kevin Strandberg says William Utermohlen was an accomplished painter before Alzheimer's began to show its affects in the late 1990s. Utermohlen continued painting, putting a specific interest on self-portraits.
"The images, they become more and more simple," said Strandberg. "It became more and more difficult for him to make complex paintings. And really, he was working on the self-portraits, I believe, just to maintain a sense of self."
Utermohlen died in 2007. Strandberg said the exhibit is more than a clinical study of someone with Alzheimer's.
"He was a professional artist and this is a progression of an artist's work, or his life's work," said Strandberg. "I think that people should certainly be aware of the effects of Alzheimer's, but they should also celebrate his life as an artist."
The artwork will be on display for the next month.
Adam Studzinski can be reached at adam.studzinski@cumulus.com.