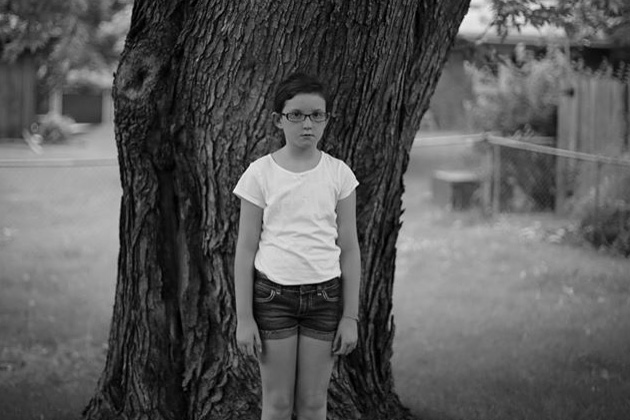 By Andy Dahn
BLOOMINGTON – Monica Estabrook may have taken down her Strong Girls Photography exhibit earlier this month, but the Bloomington High School teacher is hoping her photography gets people talking about the alarming lack of positive role models for young girls of the community.
"At an early age, I feel like our girls are being separated and torn away from the science and math fields, and moved into the social field of socializing and looking pretty," Estabrook said. "So I was looking for a role model to look over those gender biases and continue through their education without subscribing to that."
Estabrook said the lack of those types of role models for girls motivated her to create the Strong Girls exhibit that showcased female Stevenson Elementary students in their favorite locations.
"I was also looking to have positive role models for my own two children who are girls," said Estabrook. "Role models that they could look up to that are right here in this town. So I started photographing girls that I thought really embodied that strength to be leaders for the rest of our girls in the community."
Estabrook got to know many of the girls and their families during the project and inspired one student that is suffering from a muscular disease.
"Since the project, she has found the strength to start running," Estabrook said. "And she ran a half marathon recently in order to keep the strength in her muscles. So it was kind of a reassurance that I was really choosing the right girls. I learned more about them and I also learned how to be a better parent for my own daughters."
She said she received a tremendous amount of positive feedback from the community and even sold three of her black and white photographs. Estabrook said the next stop for the exhibit could be Advocate Bromenn. Her next project will address issues of self image in her high school students.
Andy Dahn can be reached at andy.dahn@cumulus.com.