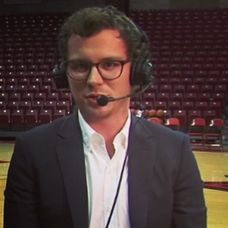 From the south suburbs of Chicago, Neil Doyle is an Illinois State University graduate who hasn't left the Twin-Cities.
Starting as a part-time news anchor and sports broadcaster at WJBC, Neil is now the news director, morning news anchor and midday host from 10a-12p.
On the midday show you'll hear about things happening locally, statewide, and some sports talk as well with newsman Jake Fogal.
When not on the radio you'll likely find Neil on the golf course, having a beer at one of the local breweries or checking out an event in Uptown Normal or Downtown Bloomington.
Contact:
[email protected]
Twitter: @_NeilPDoyle