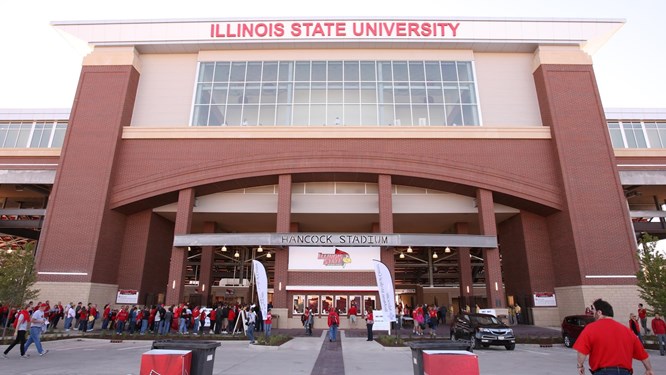 By Blake Haas
NORMAL – Illinois High School Association state football finals return to Hancock Stadium this weekend.

While no local teams compete for a state title, 16 teams will compete in eight classes.

"Overall, it's a fun celebration of high school football in Illinois. It's so exciting to see it healthy because I remember it being just a few years ago, and we didn't get to do this," Sam Knox, the Asst. Executive Director at the IHSA told WJBC's Neil Doyle. "Here we are back in 2023; last fall's state championships at Champaign were fantastic, and this year's are going to be just as fantastic at ISU; I'm very confident in that."

Classes 1A through 4A compete on Friday, with classes 5A through 8A compete on Saturday.

Around 25,000 people are expected to attend the finals, with a direct economic impact of $2.15 million.
Tickets are $15 at the gate.
Blake Haas can be reached at [email protected].