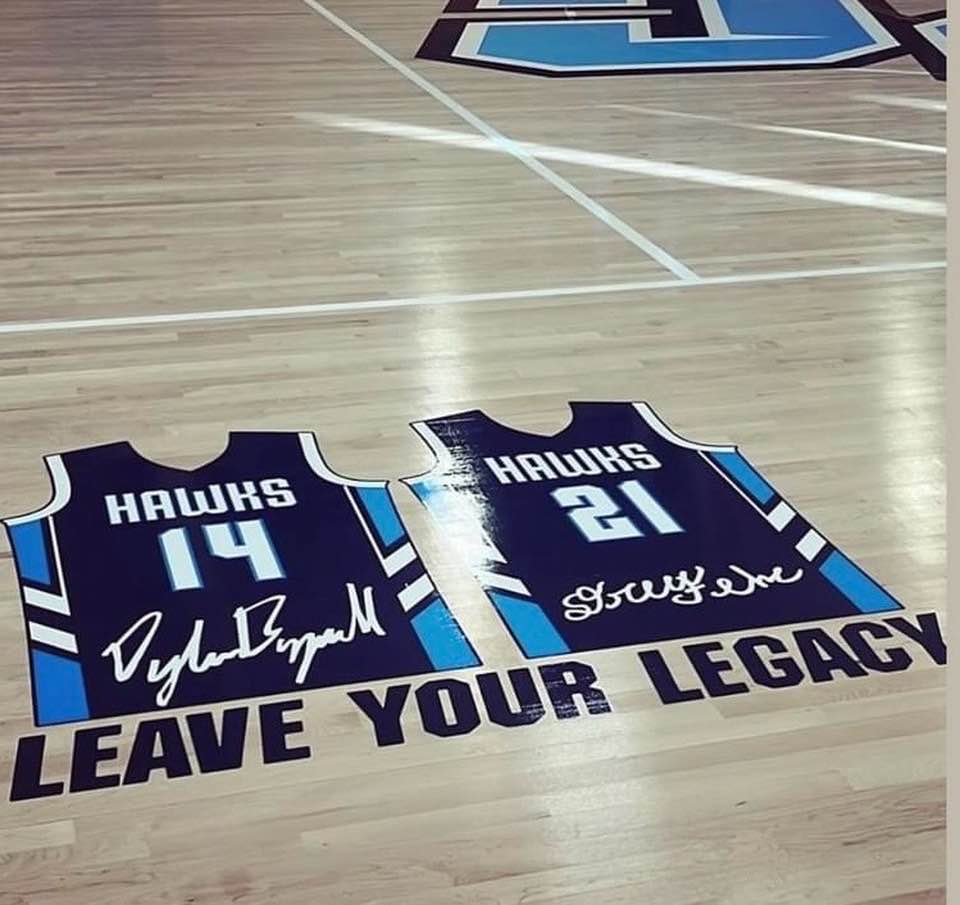 By Jake Fogal
FAIRBURY – The high school boys basketball season gets underway tonight for many school's in Central Illinois, including the team up at Prairie Central High School.
Prairie Central one season ago went 31-3, and hoisted the regional championship trophy before falling in sectional play to Pontiac. This season the Hawk's play for something bigger.
Tonight's season opener will be the first time PC has stepped on a court since the tragic deaths of Dylan Bazzell and Drew Fehr back in March. School officials along with Varsitee Screenprinting in Fairbury, teamed up to honor the fallen young men with a place of remembrance on PC's court.
Interim Coach Trevin McCulloh spoke with WJBC's Blake Haas.
"It's been very trying times. Those two young men impacted so many people. We had 70 to 80 year old's getting excited about basketball down to five year old kids looking up to those guys. Not to mention the guys returning on the basketball team this year, going through that and losing their brothers. It's been tough," McCulloh said.
Hawk's Head Coach Darin Bazzell, Dylan's father, announced prior to the season that he will be taking a year away from coaching.
The two jersey court design debuted earlier this month, displaying both Bazzell and Fehr's jerseys, numbers and signatures. Printed below the decal is "Leave Your Legacy."
"It's in a great spot right by our bench. Every time we go into our huddle or have our starting five announcements, those guys are there with us and we can look down at it and remember," McCulloh said.
Community leaders in Fairbury have also raised over $50,000 through a Prairie Lands Foundation fund to redesign a full court at a local park in Fairbury in tribute of both Fehr and Bazzell.
The Hawk's begin their season tonight in Gibson City, taking on Armstrong in the first round of the GCMS Thanksgiving Tournament.
Jake Fogal can be reached at [email protected].