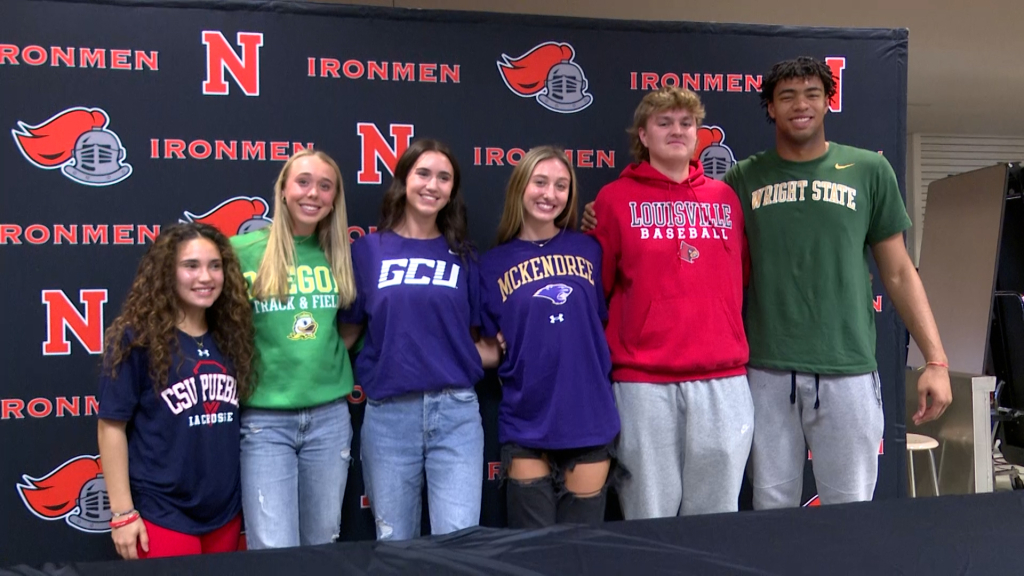 By WMBD-TV
BLOOMINGTON – The first day of the 2023 fall signing period was a big one in central Illinois with high-profile athletes signing their National Letters of Intent.
At Normal Community, state track champ Ali Ince signed with Oregon, Jaheem Webber with Wright State basketball, Ethan Eberle with Louisville baseball, Olivia Price with Grand Canyon University volleyball, Olivia Corson with McKendree University basketball, and Marisol Martinez with Colorado State Pueblo for lacrosse.
At University High School, seven student-athletes were part of a signing ceremony: Rachel Ogunleye (Vanderbilt volleyball), Charlie Vercruysse (Notre Dame baseball) Kyndal Shively (Valparaiso softball), Devan Tupper (Eastern Illinois baseball), Cameron Clifton (Illinois Central College baseball), Payton McClellan (University of Health Science and Pharmacy softball), and Ben Carnahan (John Wood Community College baseball) made their commitments.
At Peoria High School, all-state basketball star Aaliyah Guyton signed with Iowa.
At Metamora, Cooper Koch signed with Iowa basketball and teammate Tyler Mason with Winona State. Redbird volleyball standouts Bella Gregory (Illinois Central College) and Izzy VandeSchraaf (Asbury University) made their college commitments.
At Peoria Notre Dame, Eoin Dillon signed with Belmont basketball and Mya Wardle with Eastern Kentucky basketball.