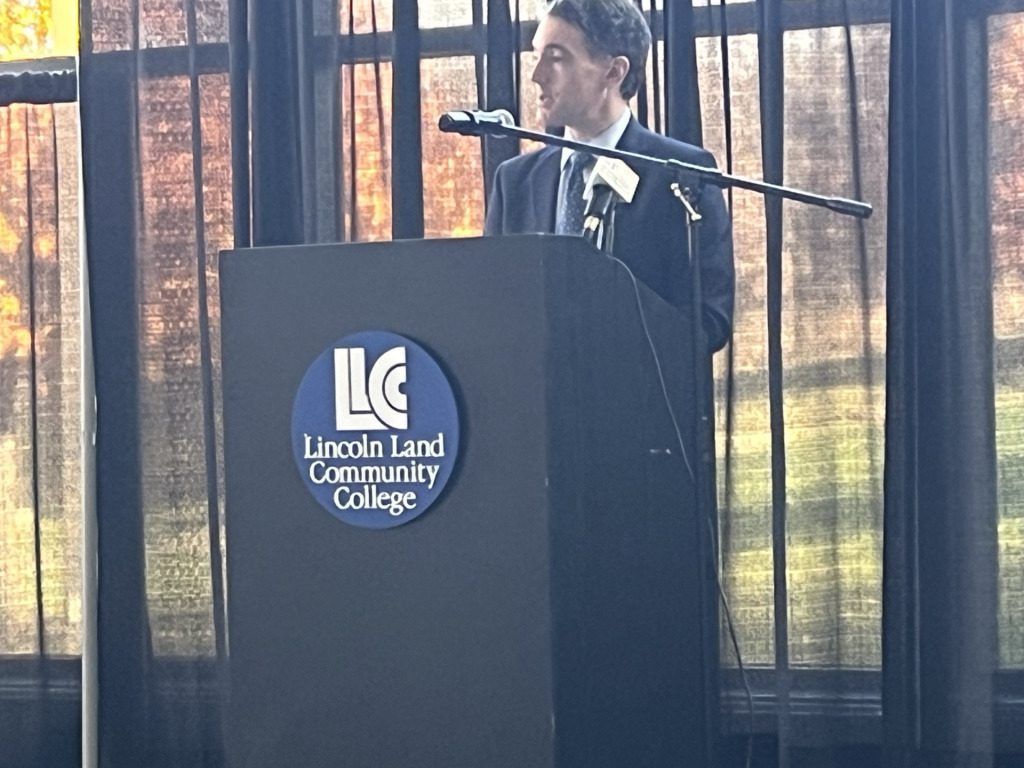 By Dave Dahl
SPRINGFIELD – A top economist shared his thoughts with a Springfield breakfast audience Wednesday.
Curtis Dubay, chief economist of the U.S. Chamber of Commerce, said anything having to do with the economy has to do with the post-covid worker shortage.
Almost anything, that is.
"We're all going to say inflation remains a real problem because it is a real problem. It's making a huge dent in our budgets. How this ends is the inflation rate stops rising as much as it did," said Dubay. "We get down to that two percent target, and just adjust to that much higher price level. That basket of groceries is going to cost $415-420 for the foreseeable future."
And, Dubay asked, when was the last recession? Don't say 2008, he cautioned, adding there was a mild, "tree-falls-in-the-woods" recession last year.
Dave Dahl can be reached at [email protected].