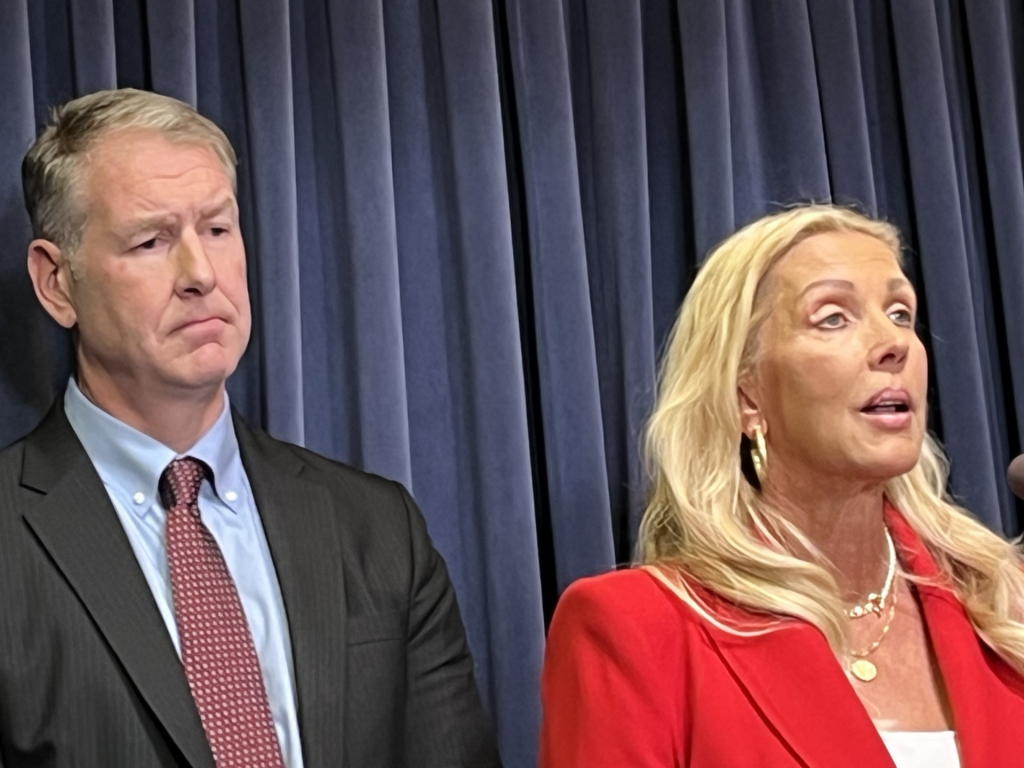 By Dave Dahl
SPRINGFIELD – The Illinois legislature could have something to show for the 2023 fall veto session: allowing new nuclear power facilities again after a 36-year moratorium.
State Sen. Sue Rezin (R-Morris) says there is progress.
"I would say in the last several hours," Rezin said at an unrelated news conference Tuesday morning, "that there is legislation that's being reviewed as a result of negotiations between Senate President Don Harmon (D-Oak Park) and his team and us, and I think we will see a bill in the Senate to be voted on this week."
And Rezin says she is trying to address the concerns in the governor's veto message.
'There was a request by the governor for oversight at the state level, despite having federal oversight – the most stringent federal oversight of any department," said Rezin. "There would be state oversight as well, and it would be through IEMA."
The veto session ends Thursday.
Dave Dahl can be reached at [email protected].