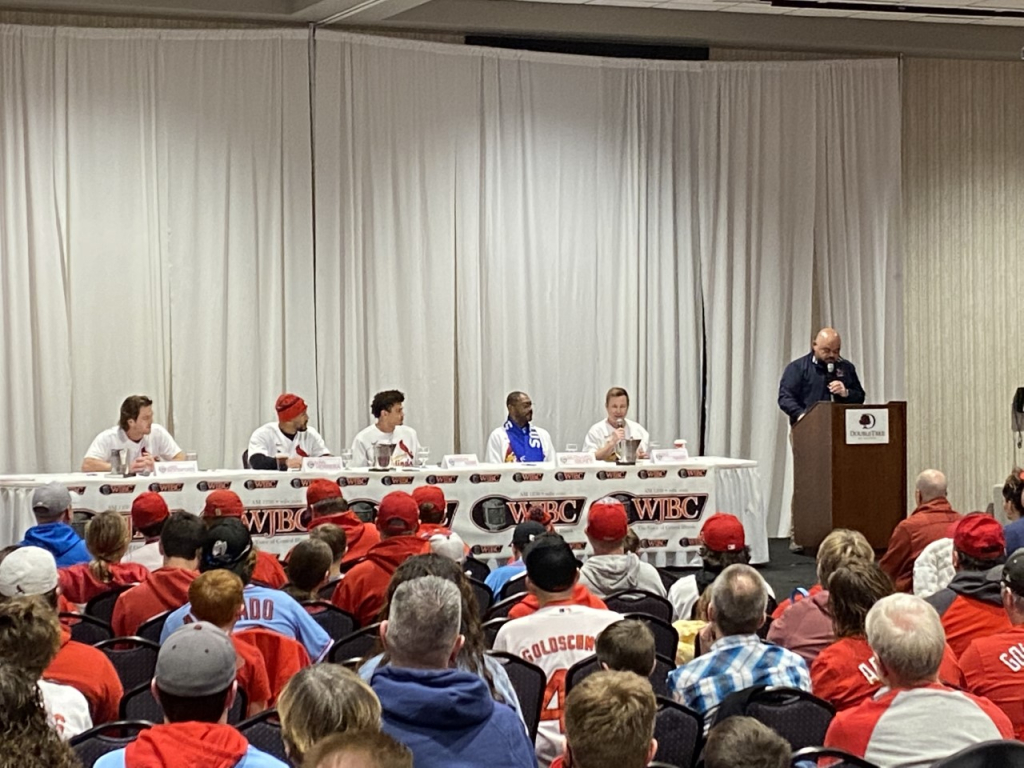 By Blake Haas
BLOOMINGTON – The St. Louis Cardinals are coming to Bloomington-Normal at the first of the year for their annual pre-season tour.
Players and alums from the Cardinals plan to make a stop in the twin cities on January 13, 2024.
During the Caravan, fans can hear about the Cardinals season and how players got to the big leagues.
Admission to the Caravan is free, and a time and location are to be determined.
The Cardinals plan to announced the players and alums at a later date.
WJBC, a longtime affiliate of the Cardinals Radio Network, hosts the event.
Blake Haas can be reached at [email protected].