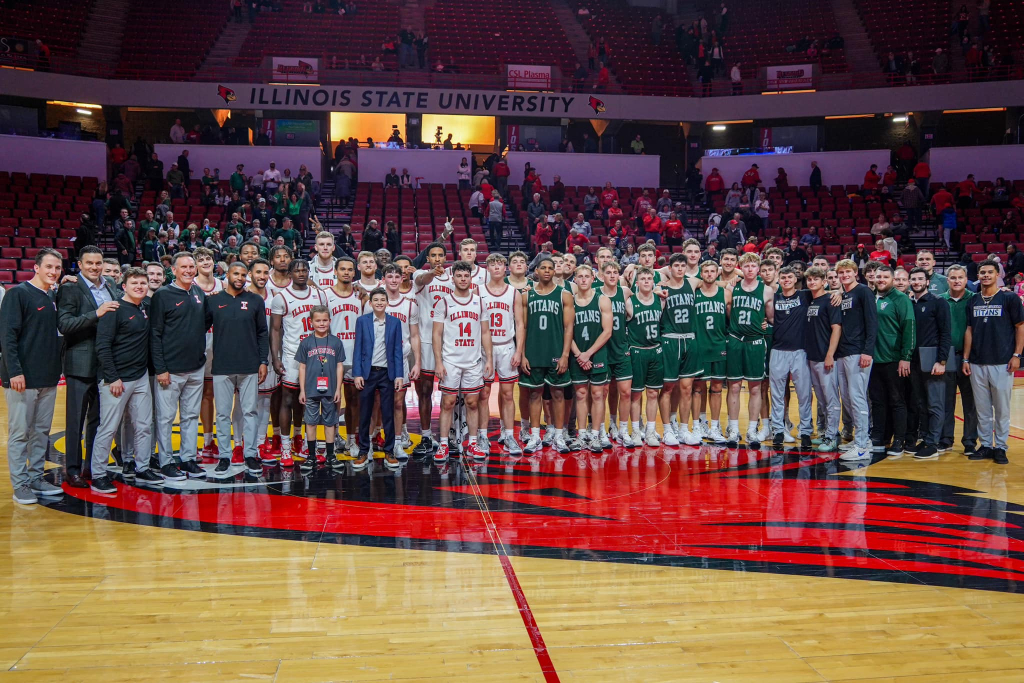 By Jake Fogal
BLOOMINGTON/NORMAL – It was a victory for the Bloomington-Normal community last Sunday as Illinois State and Illinois Wesleyan took to the court for a basketball doubleheader at CEFCU Arena.
"It was awesome! To see that many people show up for an exhibition game was incredible." said ISU Interim Athletic Director Dr. Jeri Beggs on the Scott Miller Show Wednesday morning.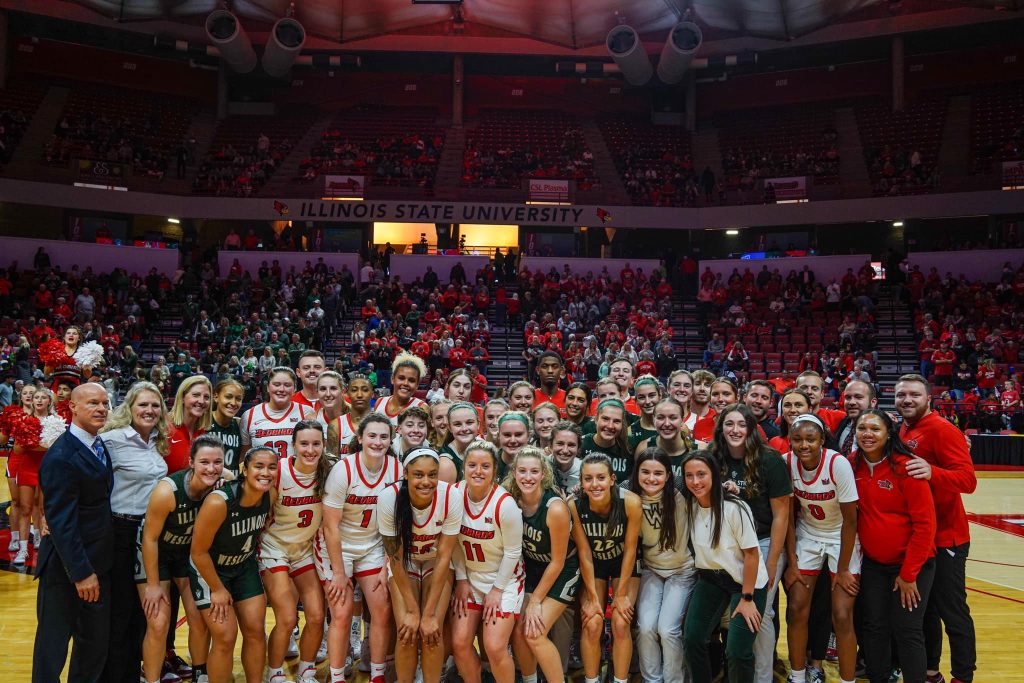 It was the first time that the women's programs had ever met in a game, while the men's program's went head to head for the first time since 1970. The Redbirds found the win column in both games, but according to Dr.Beggs, both universities are benefitting from the exhibition matchups.
She spoke with WJBC's Scott Miller.
"It was an absolute positive for both school and for the community!" Beggs said.
Beggs continued by saying "Occasionally, when you're a Division I school playing a Division III school, somebody might ask 'what is the benefit to ISU playing a DIII school?' I don't know if anybody that attended on Sunday could walk in there and not see the obvious benefit to Illinois State playing Illinois Wesleyan."
The two games generated the highest attendance recorded at CEFCU Arena since 2019 as 6,386 fans packed into the arena.
Illinois Wesleyan Athletic Director Mike Wagner says the event generated a ton of buzz, and leaves the door open for more potential meetings down the line.
He spoke with WJBC's Neil Doyle.
"It's not going to be 50 years again," Wagner chuckled. "I met with Jeri Beggs and Leanna Bordner after the games and we had a good conversation. My guess is that this will happen again," Wagner said.
The Titan's men's program will kick off their season with the Jack Sikma Invitational on Nov. 10, taking on Ohio Wesleyan at the Shirk Center. The women's basketball team begins their season on the road at Cornell on Nov. 11 at 7 p.m.
The Redbirds will also start their season next week, as the men host Lourdes at CEFCU Arena, while the Redbird women hit the road to Omaha. Both game's are scheduled for Nov. 6.
Jake Fogal can be reached at [email protected].