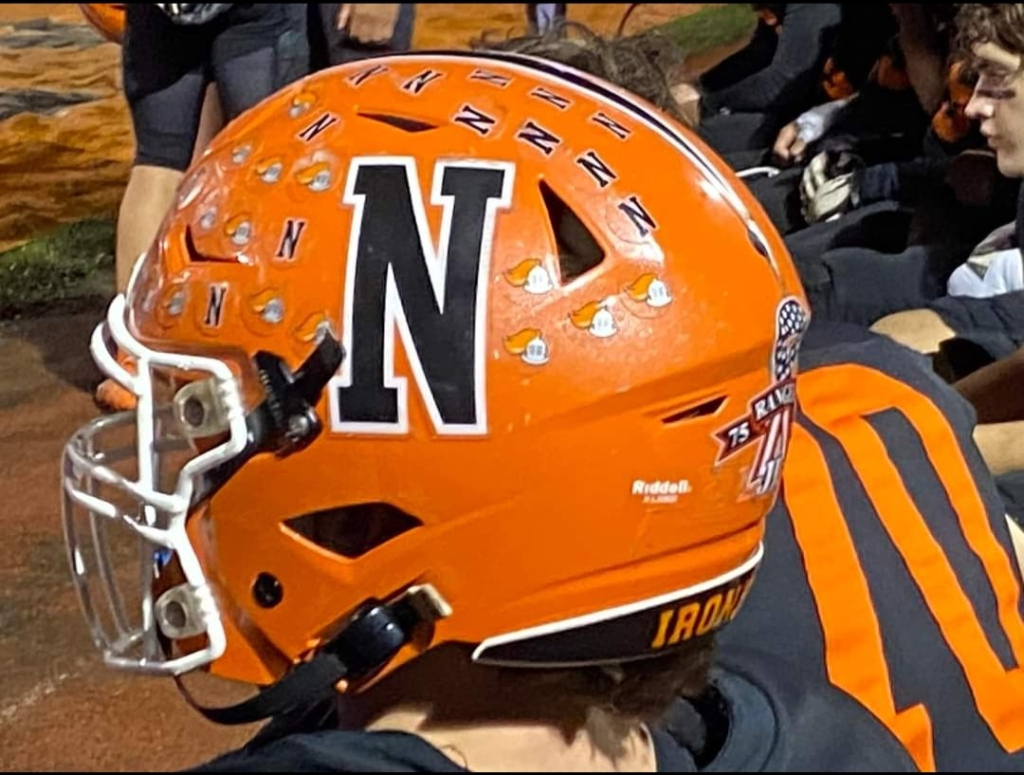 By Jake Fogal
NORMAL – Despite a cold front and a soaked playing field from several days of rain, the Ironmen at Normal Community cruised to a first round victory over Argo 43-0. The shutout marks the fourth consecutive game where Community has held a team to zero points, as the Ironmen offense piled on the points in the first half, leading to a running clock through the two remaining quarters.
Running back Tommy Davis was the unstoppable force in Round 1, as the Ironmen senior totaled four touchdowns. Quarterback Kyle Beaty kept the rock for a short score in the second quarter, and Normal Community's special team's came up with six points on a blocked Argo punt. The punt was blocked by Anton Cassell, and recovered by Cole Morstatter. The Ironmen defense added a safety late in the second quarter, going up 43-0 and coasting the remainder of the game.
Community Head Coach Jason Drengwitz knew the playing conditions would be questionable amid the weather, but shared his appreciation for his players and staff for persevering and getting the win.
"Winning is always hard, it's hard in the playoffs and in these conditions. Just proud of our kids and coaching staff and feel happy to practice for another week," Drengwitz said.
Coach Drengwitz added that nothing is changing in the Ironmen's approach as they take a step further into the postseason.
"A lot of people probably don't think we are maybe worthy of that (one) seed based on where we are at in the state of Illinois, which is fine. It doesn't change our approach week to week. We are trying to be the best version of ourselves and getting one percent better every week, every play, and every rep, so we can continue playing football as long as we can."
The Ironmen improve to 10-0 on the year and head to Round 2, awaiting the winner of Bradley Bourbonnais/St. Charles North.
Other final scores throughout Central Illinois from Round 1:
(8-2) Coal City 44-0 U-High (7-3)
(8-2) Aurora Christian 38-7 GCMS (6-4)
(10-0) Rochester 59-14 Lincoln (5-5)
(7-3) Montini Catholic 48-6 Eureka (5-5)
#14 Prairie Central 48-6 #3 North Lawndale
#5 Normal West 37-6 #12 Chicago Simeon
#6 Chatham-Glenwood 63-28 #11 Bloomington
#5 LeRoy 45-14 #12 Villa Grove
#4 Annawan/Wethersfield 41-6 #13 Dee-Mack
#4 Tri-Valley 24-0 #13 El-Paso Gridley
#7 Olympia 20-17 #10 Litchfield
#5 Sullivan-Okaw Valley 14-13 #12 Clinton
#9 Calhoun 42-14 #8 Heyworth
#3 Central Catholic 47-0 #14 Mendon Unity
The High School Football Extravaganza is sponsored by CEFCU.
Jake Fogal can be reached at [email protected].