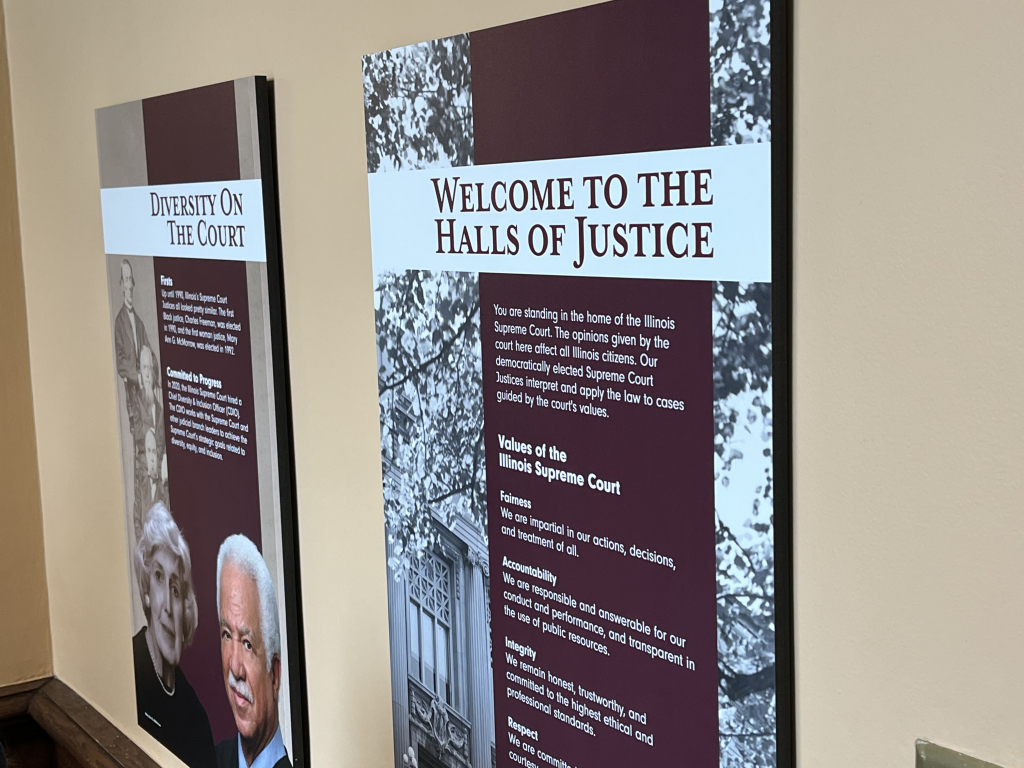 By Dave Dahl
SPRINGFIELD – There's another educational thing to see when you're in Springfield. An old appellate courtroom is a new "learning center" for the Illinois Supreme Court.
"The judicial branch is probably one of the most forgotten-about branches of Illinois government," said John Lupton, chairman of the Illinois Supreme Court Historic Preservation Commission. "This is an opportunity to showcase it, tell the public about the important work that is done here, and hopefully people walk away with a better understanding of how the Supreme Court works."
Lupton describes the effort as a "learning center," presenting educational material, as opposed to a "museum," which has historic artifacts.
Dave Dahl can be reached at [email protected]