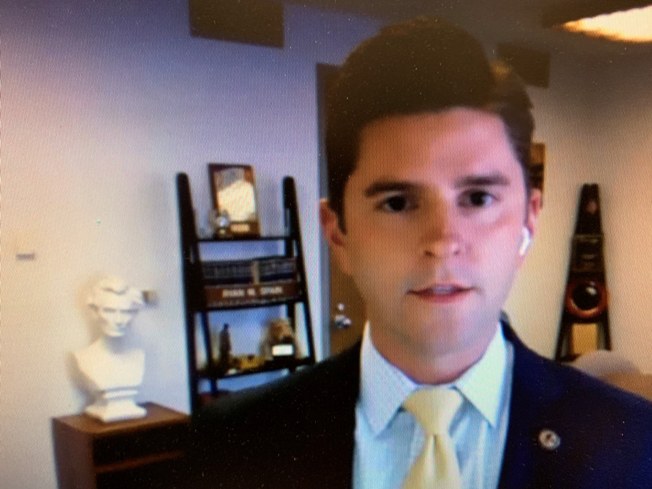 By Dave Dahl
SPRINGFIELD – Republicans were swift to react to the conviction Thursday of Tim Mapes, longtime chief of staff to then-Illinois House Speaker Mike Madigan.
State Rep. Patrick Windhorst (R-Metropolis)  says the conviction makes at least this much clear: "Speaker Madigan had such control over Tim Mapes that, even when offered immunity, all he had to do was tell the truth, and he would escape prosecution. But instead, he lied. So we have to put things into the law and make changes to the rules that will limit the power of one person."
Windhorst went on to invoke the saying about power corrupting, and absolute power corrupting absolutely.
State Rep. Ryan Spain (R-Peoria) pointed to the consequences of such a case, even against Mapes, whose work was exclusively behind the scenes and whom practically no Illinoisan could pick out of a lineup, so to speak.
"There is a price to pay for corruption in the state of Illinois," said Spain, "whether that is in lost population, or businesses that choose not to invest here, or families that are thinking twice about their residency in our state."
Mapes, convicted of perjury and obstruction of justice, will be sentenced Jan. 10. Madigan, his old boss, goes to trial in April.
Dave Dahl can be reached at [email protected]