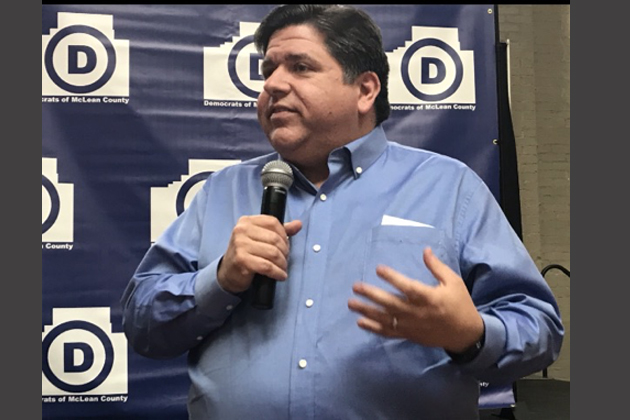 By Dave Dahl
SPRINGFIELD – The Governor's Day brunch at the BOS Center Wednesday morning was a Democratic love fest.
And, in a place which has drawn such luminaries as Pete Buttigieg (when he was still mayor of South Bend, Ind.) and U.S. Sen. Amy Klobuchar (D-Minn.) (before she ran for president), U.S. Sen. Catherine Cortez Masto. "It was incredible to make history as the first Latina in the U.S. Senate," she said, "but to me, it's more than just about making history. And, by the way, Nevada is a majority-minority state. Thirty percent of the population are Latinos. And a lot of our white working class is in the service industry; that's our blue collar.. Eleven percent of our workforce are organized labor."
Gov. JB Pritzker announced, "Here in Illinois, we have a low tolerance for bullshit." And House Speaker Chris Welch (D-Hillside) suggested Thursday's Republican Day could be quiet, saying, "You won't hear anything of substance," seeing as how the superminority party, in Welch's view, has accomplished nothing.
The State Fair political days feature the party of the governor on Wednesday and the other party the following day.
Dave Dahl can be reached at [email protected].