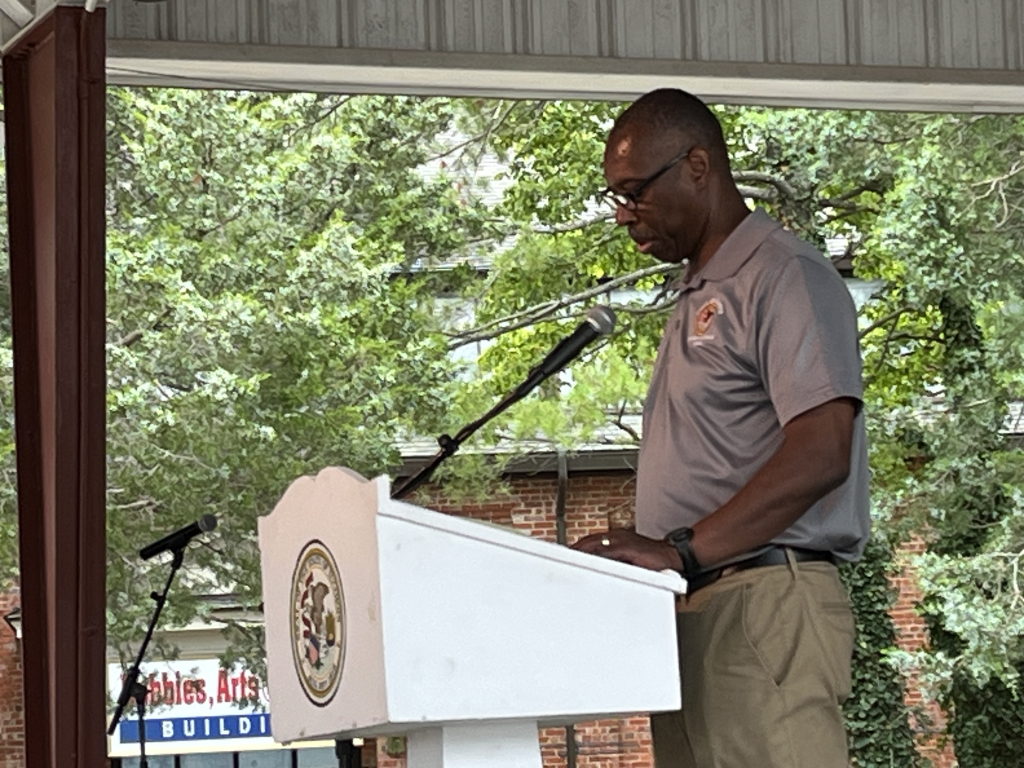 By Dave Dahl
SPRINGFIELD – When you are a veteran, you have something nobody can take away.
That was the message from Illinois Department of Veterans' Affairs assistant director Anthony Vaughn, the keynote speaker at Sunday's veterans' celebration at the Illinois State Fair.
"The men and women who have the prestige of the title veteran, go on after their service," said Vaughn, "to be everything from President of the United States, to a college student who, after registering for his first class, asks the school's veterans liaison, 'How can I help?'"
The first Sunday of the fair is filled with ways to honor veterans.
Dave Dahl can be reached at [email protected]