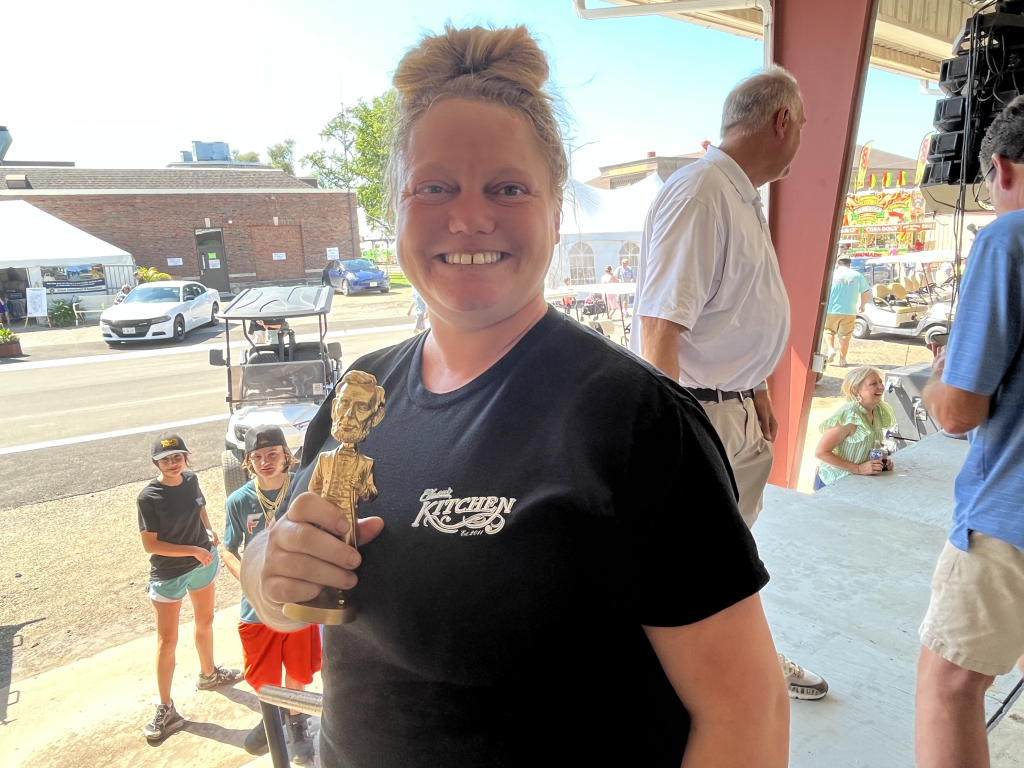 By Dave Dahl
SPRINGFIELD – For many of us, the Illinois State Fair is about food. And an annual contest to select the best fair food has resulted in another win for Classic Kitchen.
It sounds like "suicide punch," made with every drinkable thing you can find and mix together. It's a blue raspberry lemonade slushy, with sour candy, served up in a fishbowl.
The judges liked it, anyway.
"We've won (the Golden Abe) twice for the hot beef sundae and once for the funnel fingers," vendor Amanda Haarstad said. "We are putting the slushy on the menu, and the hot beef sundae and funnel fingers are still available."
The slushy and the other finalists now go to a "people's choice" round, in which fairgoers can vote for their favorites.
Oh, and as for the Golden Abe, it's an Abraham Lincoln bobblehead – and it's gold.
Dave Dahl can be reached at [email protected]