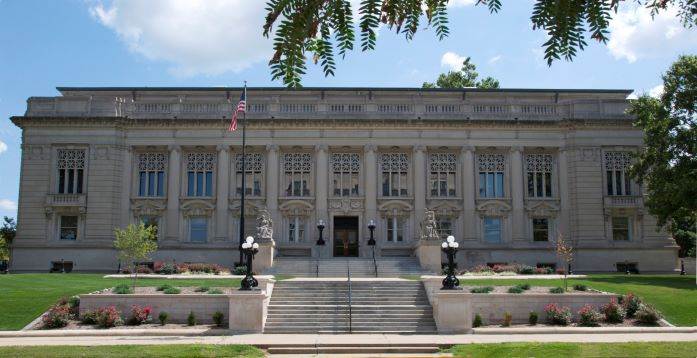 By Dave Dahl
SPRINGFIELD – A state lawmaker's challenge to the assault weapons ban passed last year is in the hands of the Illinois Supreme Court. Lawyers made oral arguments Tuesday morning.
"As to the Second Amendment claim, which the plaintiffs pressed for the first time on appeal," argued Leigh Jahnig for the attorney general's office, "they did not raise that claim in the circuit court, and this that claim is not before this court."
Plaintiff's attorney Jerry Stocks drew much questioning from Chief Justice Mary Jane Theis:
"You say the Second Amendment protects the sale of guns," said the justice. "That is not how I read what "U.S. Supreme Court Justice Samuel) Alite wrote in the opinion."
Stocks replied, "I said noncommercial sale of guns and regulation of noncommercial transfer, posession –"
"You said commercial or noncommercial," Theis interrupted. "So now you are narrowing your Count Five …"
State Rep. Dan Caulkins (R-Decatur) brought the lawsuit in an attempt to have the assault weapons ban – passed following the July 4 Highland Park massacre -thrown out. A lower court ruling preserved the ban.
The justices will take the arguments under advisement.
Dave Dahl can be reached at [email protected]