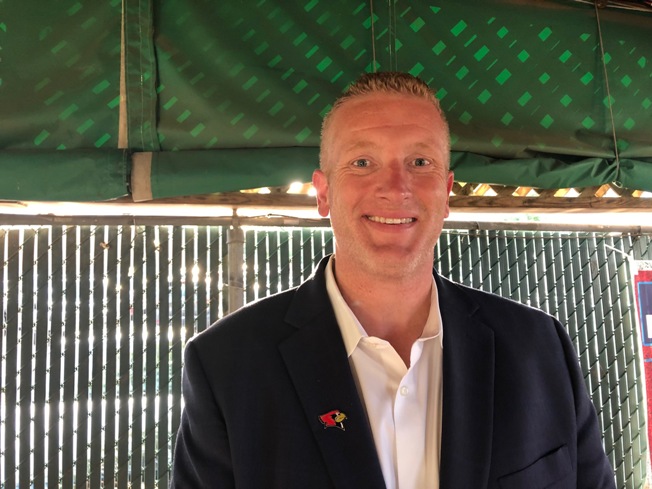 By Jake Fogal
BLOOMINGTON – Illinois State Athletics Director Kyle Brennan has resigned from the University effective on April 30, announced by Interim President Aondover Tarhule on Thursday morning.
Brennan was named to the position in December of 2020.
A decision regarding who will serve as acting athletics director is forthcoming.
A national search will be conducted for a permanent replacement.
"I want to thank Kyle for the energy and dedication he brought to this position," said Tarhule. "Under his leadership Redbird athletes have achieved great success in the classroom and in competitions. I wish him the very best in his future endeavors."
The news comes two months after former ISU President Terri Goss Kinzy resigned in mid February.
For the time being, Redbird Athletics staff will report to Interim President Tarhule.
We will have more on this story as more information is released.
Jake Fogal can be reached at [email protected]