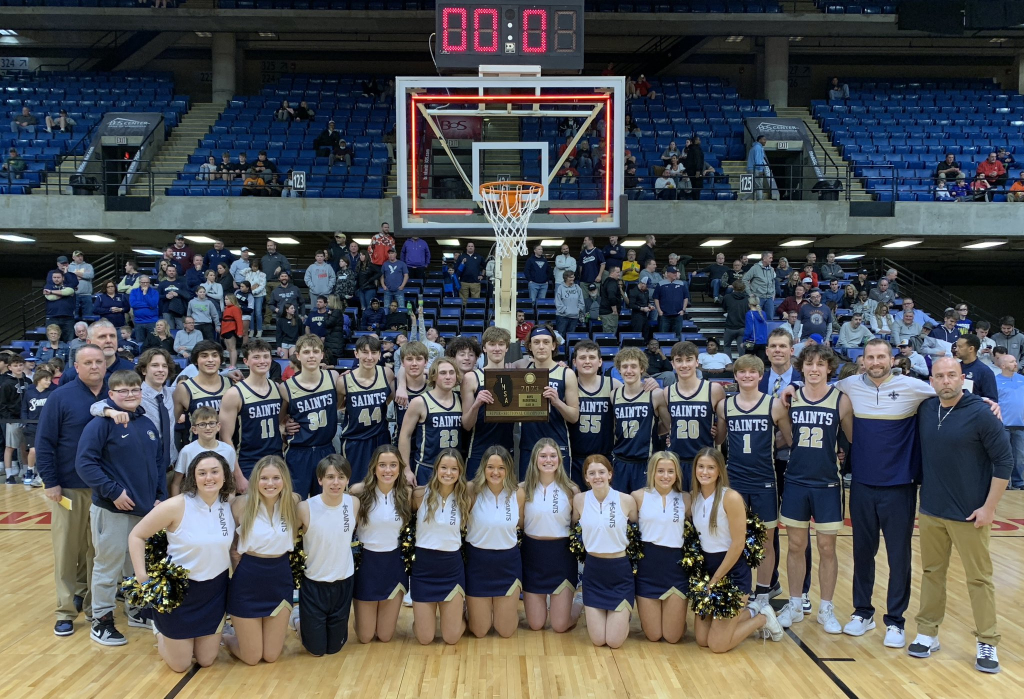 By Neil Doyle
BLOOMINGTON – After a win earlier this week in the IHSA Class 2A Super-Sectionals over Pontiac, the Central Catholic (25-11) boys basketball team will face the Rockridge Rockets (28-4) in the state semifinals Thursday in Champaign.
The Saints are led by head coach Jason Welch who is in his 16th year at the helm of the program. Welch has taken two different teams to the state finals, with a first-place finish coming back in 2014.
"There is a little bit of a formula to playing in the state finals," Welch told WJBC. "It's easy to get kind of caught up with playing in the State Farm Center but you have to remind them that we are here to win a basketball game and compete at the highest level we can compete."
WJBC's Eric Lapan will have the play-by-play coverage between the Saints and Rockets from the State Farm Center starting at 4 p.m. You can listen on AM 1230, FM 102.1, WJBC.com and any of your streaming devices.
Meanwhile, in Class 1A, Cornerstone Christian (32-5) will face Gibault Catholic (30-7) in the state semifinals. That game will tipoff at 10 a.m. Thursday in Champaign.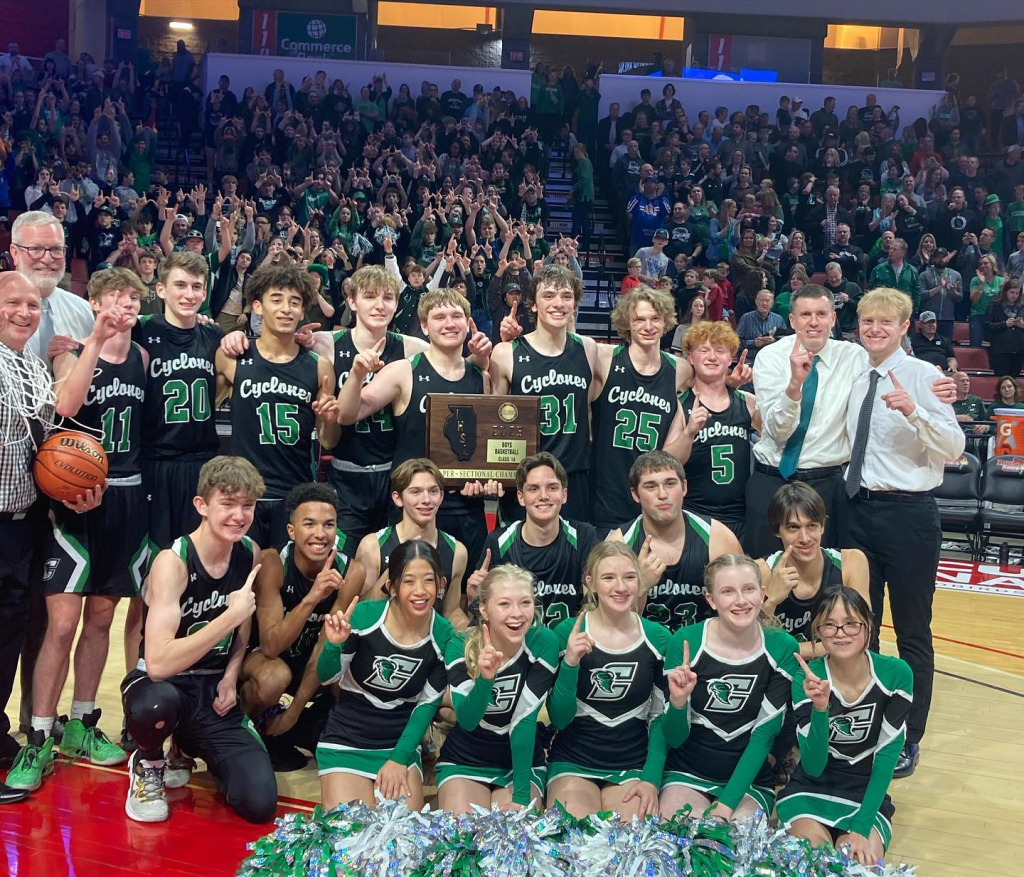 The Cyclones are heading to their first final four appearance in the school's history, led by second-year head coach John Schippert.
"This season has been history making and Cyclone nation has been really excited and thankful we can bring this to them," Schippert told WJBC. "It's awesome to have a couple of schools from the community heading to Champaign."
All the information about the IHSA boys basketball state tournament can be found here.
Neil Doyle can be reached at [email protected]