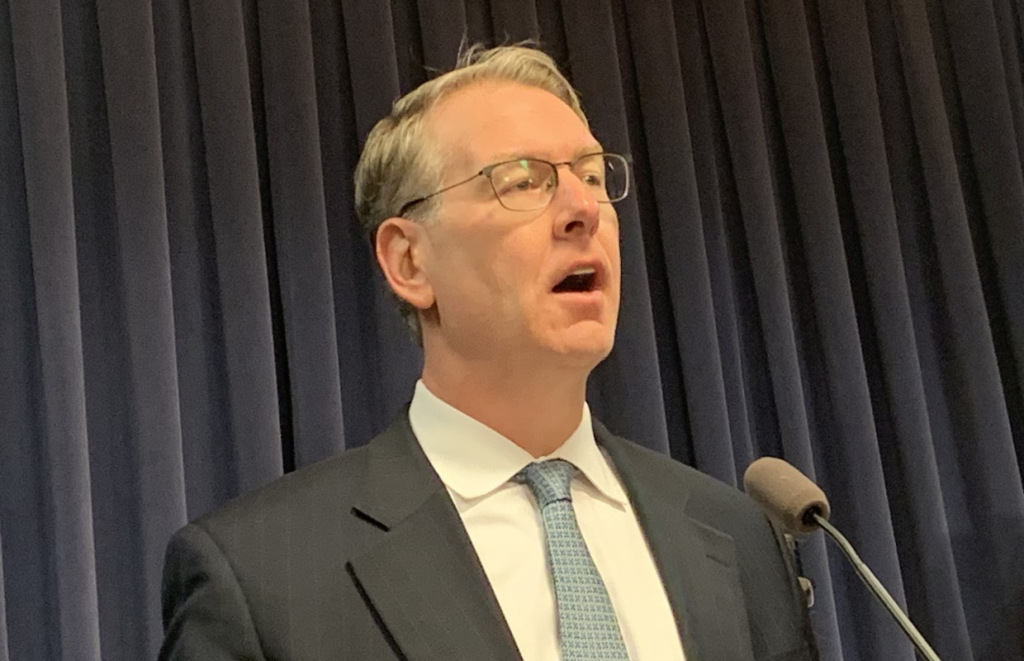 By Dave Dahl
SPRINGFIELD – Remember the proposed graduated income tax in Illinois? Republicans fear there will be another try at it.
Senate Minority Leader John Curran (pictured) (R-Downers Grove) reminded us Wednesday this idea failed in 2020.
"If there's a recession," Curran told a statehouse news conference, "voters are not going to want to be paying more in taxes."
Progressive tax proponents said only the highest earners would pay more, but Curran doesn't trust the supermajority party. In addition to a flat income tax, Illinois does not tax retirement income. Why wouldn't the state use these attributes to attract people to come live here?
"We are promoting business in Illinois," Curran answered. "This is part of a package of what we sell job creators."
One senator, Rob Martwick (D-Chicago), would like to see this happen. Republicans have a resolution against it.
Dave Dahl can be reached at News@WJBC.com.