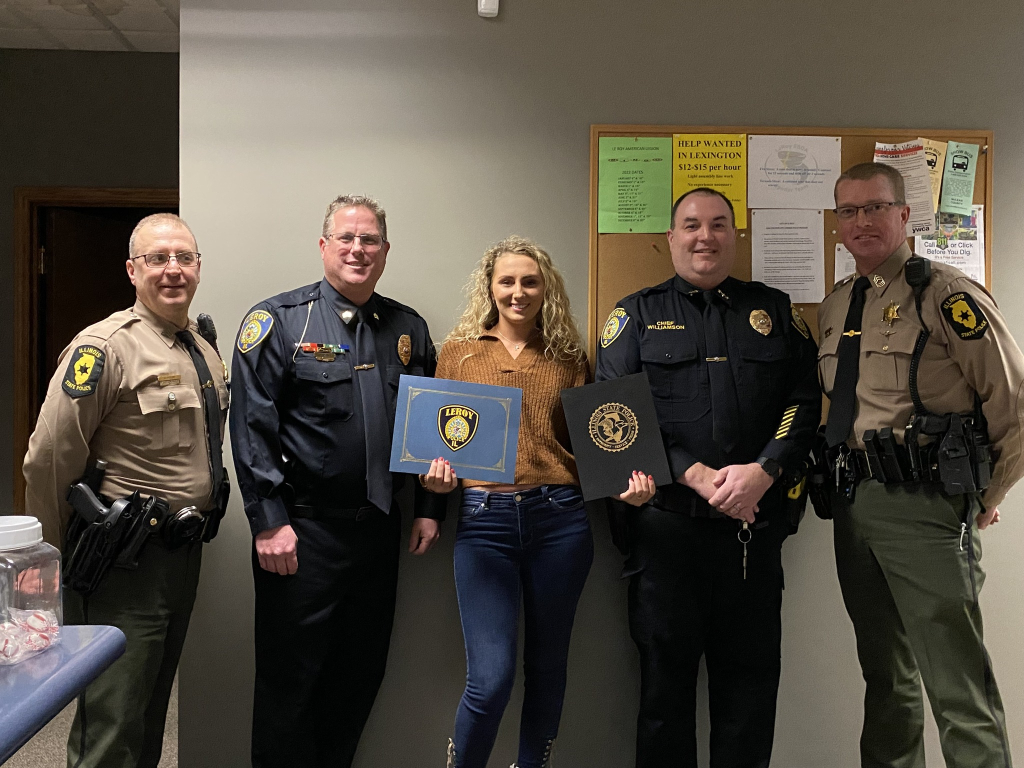 By Blake Haas
LEROY – Police in LeRoy are calling a Bloomington woman a hero after helping save the life of a toddler last November.
During a city council meeting Monday night, Illinois State Police and LeRoy Police presented Alissa Cole with the department's Citizen Public Service Award.
Authorities say Cole helped remove a toddler from a badly mangled accident on I-74 near the 154-mile marker.
Cole wrapped the child in a blanket, provided her with a juice box, and kept her warm in her car until EMS arrived.
But that's not all; Police say Cole went to the Emergency Room with the child and sat with the child in the hospital for over 4 hours.
The child was reunited with her family members from out of state and is doing great.
Blake Haas can be reached at Blake.Haas@Cumulus.com.