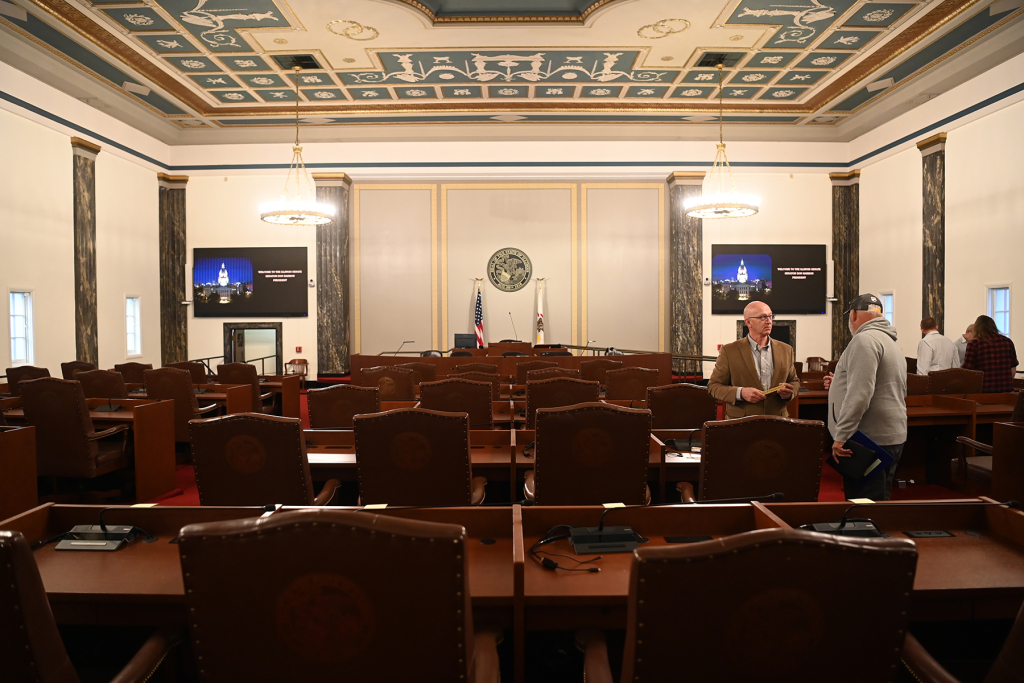 By Dave Dahl
SPRINGFIELD – The renovation of the north wing of the state Capitol has pushed out the senators.
Tuesday marked not only the start of the 2022 veto session; it was also the first day of a nearly 2 ½ -year stay in the adjacent Howlett Building. A deteriorating auditorium received a massive facelift to function as the temporary Senate chamber.
"I was really surprised at how nice they made" the temporary chamber, said State Sen. Linda Holmes (D-Aurora) after Tuesday's session, also noting "how so much of the whole system of the way we do business has been duplicated here."
Attorney general Kwame Raoul, a former state senator, used the word "phenomenal" to describe the transformation, adding it compares favorably to when the senators moved out for a previous project almost twenty years ago; the Senate chamber was in the Abraham Lincoln Presidential Library and Museum.
The Senate chamber in the Capitol is scheduled to re-open in January 2025.
Dave Dahl can be reached at [email protected]