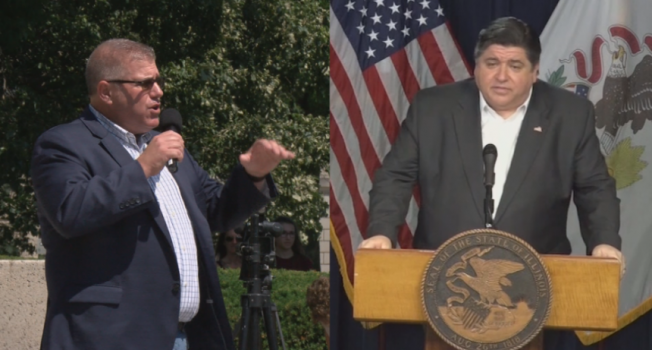 By Dave Dahl
CHICAGO – It's impossible to tell whether any minds were changed during Tuesday's gubernatorial debate, the second and final statewide debate put on by Nexstar Broadcasting and aired on its stations around the state, including WMBD Channel 31 in the Bloomington area.
When asked what he believes the phrase "Black lives matter" means, State Sen. Darren Bailey (R-Xenia) said, "It means that every life matters and, unfortunately, JB Pritzker, during his four years in office, has created so much division and hate in this state with racial ideas and ideology. It has to end."
Responded Pritzker, "Darren Bailey has surrounded himself with racist, misogynistic, homophobic, xenophobic people and organizations, including chasing after the chief among them, Donald Trump. ("That's all you can talk about, Bailey threw in) Who can you trust to stand up for you? "He's going to stand up for them, not for the working families, particularly Black and brown people."
The questions and answers gave little oxygen to one of Bailey's more recent attention-getting statements: that since many downstate high school graduates go to the military or to a trade rather than to college, less money should be spent on K-12 education.
The election is Nov. 8.
Dave Dahl can be reached at [email protected]